Rahul and Keshav were best of friends. They used to go for Maths tuition together, spend hours jamming and listening to The Beatles, argue over Nadal and Federer, go on school trips together and make fun of each other by posting embarrassing videos on Instagram.
It took ten years to build their rock solid bond only to be broken into ten million pieces one fine day. This was the day Keshav broke down and cut his wrists. Family members came to his aid trying to figure out the reason for his attempted suicide, but they could not understand why Keshav took such a life-altering step. Slowly, Keshav could not concentrate on Maths, would get irritated while listening to music (even his favourite Hey Jude! song by The Beatles could not cheer him up), lost interest in Tennis, spent most of his time locked up in his room and withdrew himself completely from social media.
Friends assumed he was going through a phase. Rahul was clueless, but carried on with his life. In no time, Rahul had become the school captain for Tennis, and Keshav was left behind the net, feeling shredded with jealousy towards his best friend. It was only when Keshav's mother read about Deepika Padukone's journey of depression that she instantly figured what was wrong with her kid. She got in touch with a psychologist, and set up a meeting. It was soon revealed that Keshav was suffering from depression.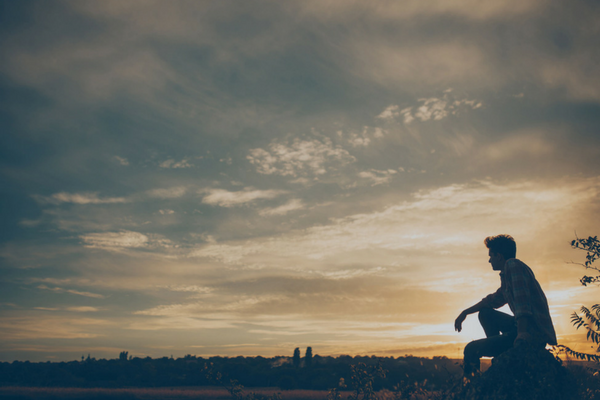 How you should not confuse Depression with a 'phase'
We all have phases in our lives, bouts of sadness, a span of loneliness, even a month of melancholy. But, they come and they go. Depression is a mental illness that has to be treated by a doctor. Imagine this, you are running wildly in a 400-metre race with wind slamming your face and your adrenaline pumping to unimaginable levels. All of a sudden, your lace opens and gets caught underneath your feet, and you fall, face-down on the ground. The next second, your shirt is covered with blood. You immediately rush to the hospital to get the wound healed. Similarly, when our mind faces a similar accident, we should consult a doctor. Just because a wound is not visible, does not mean it does not need medical attention.
How Keshav felt:
- He lost interest in activities he earlier used to enjoy doing.
- He would cry frequently and could not come up with a valid reason.
- He easily felt jealous of his friend's accomplishments.
- He briefly got addicted to substances such as drugs.
- He experienced suicidal thoughts.
Teentalk India Expert Kshitija Sawant gives tips on how to deal with depressive thoughts:
1.Force yourself to do some work and get involved in activities. Try doing small tasks each day and rewarding yourself each time you finish working on them.
2. When you start doing small things, it will motivate you to take the next step and that's how you will be able to move ahead in life.This is easier said than done, but once you take the first step, you'll realize that it was worth the try.
3. Your competition should only be with yourself. Focus on your strengths and be aware of your weaknesses.
4. Ask yourself, what are the advantages of taking drugs? What are the disadvantages of taking drugs? What are the advantages of not taking drugs? What are the disadvantages of not taking drugs? Responding to each of these will give you the much needed clarity.
5. When you are thinking about suicide, it's because you've come to believe there's no other way out. Instead, try to focus on looking for solutions, no matter how serious the issue is. Talk to a Counsellor, reach out to a Psychiatrist will go a long way in reducing and eventually eliminating suicidal thoughts.
What Keshav's parents did
- Instead of worrying about society's stigma attached to mental illness, Keshav's parents listened to what he had to say.
- They became more patient and tolerant to his mood and habits.
- They scheduled weekly trips to the psychologist and began Keshav's treatment.
- They increased "family time" and encouraged Keshav to express himself without judgement.
- They got Keshav a pet dog.
- They never stopped loving Keshav.
The journey is more important than the end
In this journey of helping Keshav overcome depression, his parents learnt a fair deal themselves. They became more accepting, loving and humble individuals. Keshav has started enjoying life again. His current favourite band is Daft Punk, his favourite subject is Political Science and has a lovely girlfriend. It is evident that Keshav could not have survived without the support of his parents.
If you have a story from your life where you have overcome a personal tragedy, write and send it to edit@teentalkindia.com.
We will edit and publish it. Furthermore, if you have a query regarding any issue, email at expert@teentalkindia.com.