The rainbow wave has brought with it a stream of pride parades/ marches, movies and literature in support of equality for all genders. As the movement breaks out across the globe and more people march in favor of the LGBT community, we also stand to celebrate our brethren of all genders and sexual orientations.
In the spirit of keeping humanity intact, the Human Rights Campaign of 1988 announced October 11th as National Coming Out Day and as supporters of the initiative we at TeenTalk are celebrating people who have managed to survive the intolerance and come out with much pride.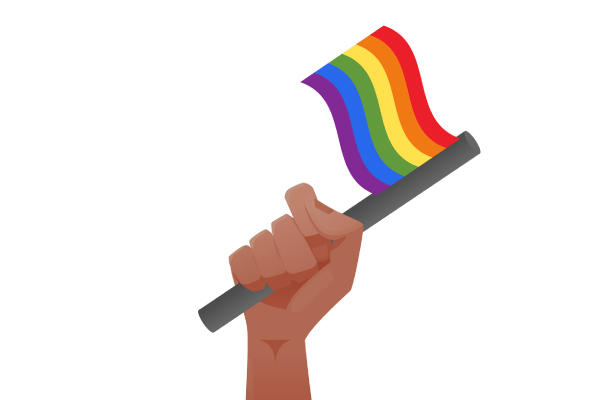 A 23 year old Liberal Arts Bachelor, Shiv Kabra shares his coming out story –
So how and when did he realize the difference in his sexuality? "I started to realise a difference in my sexuality and that of those around me sometime around 11th grade. I am not sure it dawned on me in a big way, just slowly realised what I suppose had been there all along. I had dated girls up till then, and realised I wanted to date guys too" he says.
The most difficult step that any queer/gay child has ever had to take is to come out to his/her parents. Parental rejection or acceptance plays a great role in how life hereon turns out. On taking the plunge and coming out, Kabra tells us how he broke the news to his parents; "I came out to my father over Skype and framed it as having to do with being in a relationship. He took it alright. My brother had already come out to them, so I rode on the coattails of that. My mum and I spoke the next day and we didn't really talk about it too much. She was mainly worried about how hard things might be for me in the future. So my parents did their best to be supportive. The first person whom I confided in however was probably a friend."
Fear of discrimination and being judged is a huge determinant factor to anyone embracing one's sexuality, publically and socially. Ask Kabra if he has ever faced discrimination, been judged or treated differently for his sexual orientation? "Yes. But I think that also has to do with my gender presentation which is non-conforming" he quips confidently. One common denominator in most (not all) gay and queer people is history of sexual violence or assault. Did Shiv face anything such? We ask. "I wouldn't call it sexual assault. But a complicated relationship" he keeps it short.
That said, one of the most crucial and difficult aspects of coming out is to deal with discrimination, overcoming it and survive with or without acceptance. We ask Shiv how he managed it and the answer is as simple as it is meaningful; "Plunge into academia, activism, and support from friends" he states. True that, there is no better survival tactic than to educate, empower oneself and stand for what one believes is right.
And finally, is there any word of advice that he has for the LGBT community and the gay/ queer teenagers who are intimidated by the sheer thought of coming out? He gives his two cents and keeps it precise, "There might never be a point where you 'realize' your sexuality. I'm still trying to figure mine out. It's important to explore and give yourself space, and be mindful of consent."
Well, we say that is good advice. Whether to come out or not is a personal choice but the freedom to be able to embrace who one is, that's everyone's basic right and we must be able to claim it!