As per a United Nations Population Fund (UNFPA) report released in 2013, about 7.3 million girls under the age of 18 give birth to children. In the period between 2000 and 2013, India topped the chart of 10 countries with the largest numbers of women aged between 20 and 24 who gave birth before the age of 18. This extract taken from an article written by Tripti Sharan, a practicing gynaecologist in New Delhi points to an alarming issue that is not openly discussed.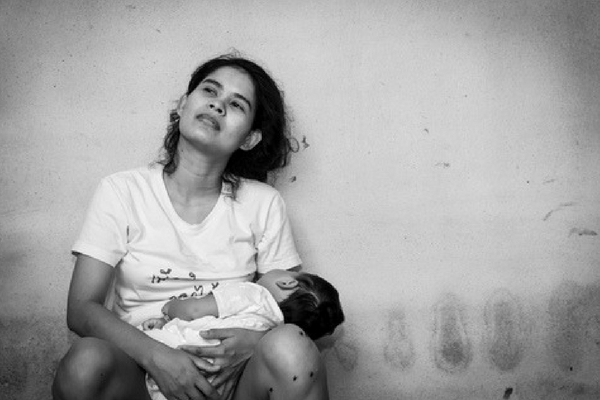 Sharan further elaborates that teenage pregnancy, whether forced or unprecedented can not only cause damage to the young girl's body, it can leave a lasting impact on her developing psyche as well.
Lawfully pregnant
After 20 weeks of gestation period, doctors cannot terminate a pregnancy. In such scenarios, teenage or young girls have no option but to give birth and begin the journey of motherhood. There are many reasons that lead to teenager pregnancy. One of the primary reasons is the unwillingness to discuss sex. On top of that there is lack of sex education in schools and colleges. Add to that the patriarchal set up of the country where women's sexuality is controlled. In most cases, teenage girls who get pregnant after having unprotected sex use contraceptives available in the market. It should be noted that they will prove ineffective after 72 hours have passed. Unfortunately, if you are pregnant, confiding in a trusted adult who will understand you is the first step to go about it. Furthermore, getting yourself checked from the gynaecologist is the second. Lastly, choices have to be made regarding keeping the baby or letting it go based on gestation period, marital status and societal norms.
What you can do to avoid it
However, teenage pregnancy can be avoided. Here are some useful tips:
Know what you are getting into: Ask yourself questions such as "am I ready for sex," or "am I doing this out of pressure from my boyfriend/girlfriend."

Use a condom: Like they say, prevention is better than cure. Isn't it better to avoid getting into the pregnancy trap when you're not ready for it? Also, using one can be your shield against STIs and infections.

Contraceptives: If you are sexually active, you can consult your gynaecologist and take monthly pills. Again, there are side effects that can cause varying symptoms from headaches to nausea.
Hope these tips helped. You can learn more about STIs here: http://www.teentalkindia.com/explore/sexuality-lgbtq . If you feel you need to consult a counsellor about an issue, you can email at expert@teentalkindia.com.