For Suhani, parental divorce was an overwhelming situation in terms of changing schools, moving to a new home, and living with a single parent. But you know, in the past people have often decided to wait until the children are older, thinking that a stable family home is important in the early years. Infact, parental separation or divorce is a common event associated with posttraumatic stress.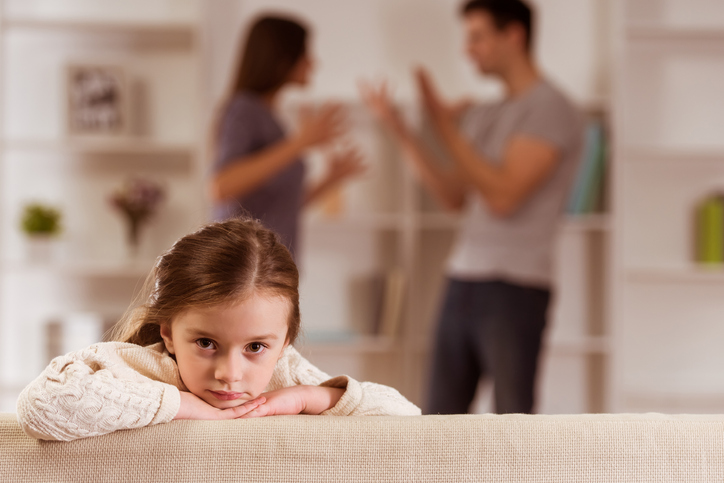 Like Suhani, you as a kid are likely to experience distress, anger, anxiety, and disbelief. But some of them, seem to bounce back. They get used to changes in their daily routines and they grow comfortable with their living arrangements. There can be a number of questions in your mind as well like, 'Where I will go, which school I will go, with whom I have to live?'

Let's learn about the stressful events associated with Divorce:

Mental Health Problems: You may face issues like adjustment disorders, depression, alienation or anxiety. Children may even feel guilty, blaming themselves for the problems at home.

Behavior Problems: Some kids display, impulsive behavior, conduct disorder, or child delinquency or indulge in risk taking behavior like substance abuse or early sexual activity, sleep issues, etc.

Negative academic performance: Low grades in academics or frequent school dropout rate.

Because divorce can be such a big change, adjustments in living arrangements should be handled gradually. So here are a few ways to deal with it.

Seek Psychological aid: Try to reach out form some psychological counseling or therapy that helps you to control your emotions and behavior during this tough period. Like learn relaxation techniques, benefit of writing therapy, etc.

Socialize more: This can certainly help you as when meet other people you learn about their experiences or you get the opportunity to vent your emotions and experiences. This diverts your mind and you feel good when interact with new or known people.

Keep patience: Patience is the key during the period of turmoil. Reassure yourself that it's just the phase and this will pass soon.

Avoid making comparisons: Everyone has their strengths/weaknesses, different conditions/situations; you just need to focus on figuring out what is yours. Remember, the phrase, "The grass is always greener on the other side". So think rationally and don't get carried away by disturbing thoughts.