"Best Friends Forever", "BFFs","soulmates", these are the most popular hashtags these days among teenagers. It is this time of age when one gets friends for a lifetime.
We all have that one friend who knows what will cheer us up on our bad days, which colour suits us the most, who is our favourite artist, which is our favourite dish and even who irritated us the most. If you believe you have found your true friend, here's a test for you guys.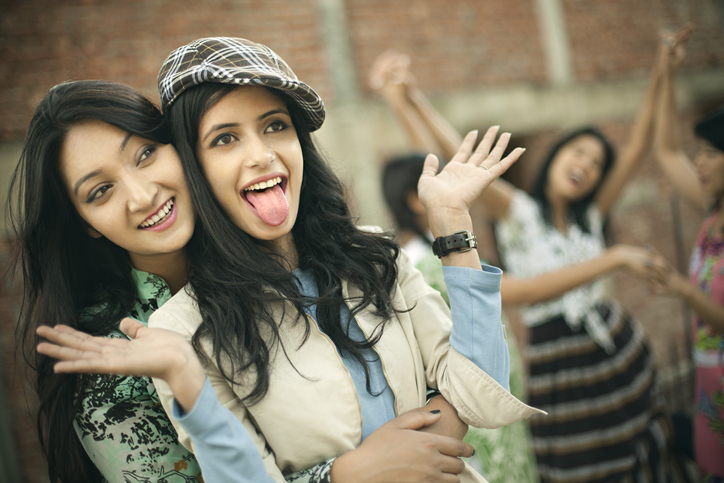 1. You already know that your bestie's crush is not interested in them. However they are already planning on asking out their interest. What would you do?
You will remain silent as you don't want them to get mad at you

You'll explain why they might end up getting hurt
2. When somebody talks trash about your bestie and turn to you for input, what do you do
Say you actually like your friend

Defend your friend
3. Your friend was not invited to the most awaited party of the year. You would –
Ask if they can come with

Refuse to go without them
4. With which statement do you agree more regarding Good Friends
Hard to find

Worth a treasure
5. You and your bestie are just about to leave for a movie and your crush calls to meet you at the restaurant near the movie theatre you were going. You
Ask your friend if they are okay if you leave with your crush

Tell you crush you already have plans
6. Your bestie and you had a huge fight. You would
Wait till you both cool down

Sit and talk with each other
7. How often you keep secrets with your bestie
8. You've had a long chat with your bestie at your place and you both are now out of anything to talk. You would:
Try and speak of something

Just chill and enjoy the silence
9. Imagine your bestie is going through a rough patch of life, you would
Contact them and ask how are they

Drop over at their place with their favourite snacks
RESULT:
If you selected 'first' option the most-
You both are close friends. You guys really click with each other and have been there for major life milestones. Although you are not BFFs to be precise. You need to be more vulnerable in your friendship to make a closer connection.
If you selected 'second' option the most-
You are THE bestie in their life. You are regular in showing how much they mean to you. You have been there with them in all ups and downs and are an honest friend. You're lucky to have a friend and friendship like that. Cherish it forever!