Cheating is heart-breaking but it doesn't necessarily means that the person who cheated is bad altogether. So if you have cheated (which we do not recommend however) doesn't mean you are a bad guy/girl. May be he/she was really understanding of your problems or he/she was seriously attracted towards or you people had a great tuning. There are plenty of potential reason why somebody might cheat and most people are at a complete loss about how to move on in their primary relationship.
Whether to admit that you've cheated or keep a secret to yourself is always a dilemma for somebody who has cheated. Here are a few steps which can guide you to come out of this difficult situation.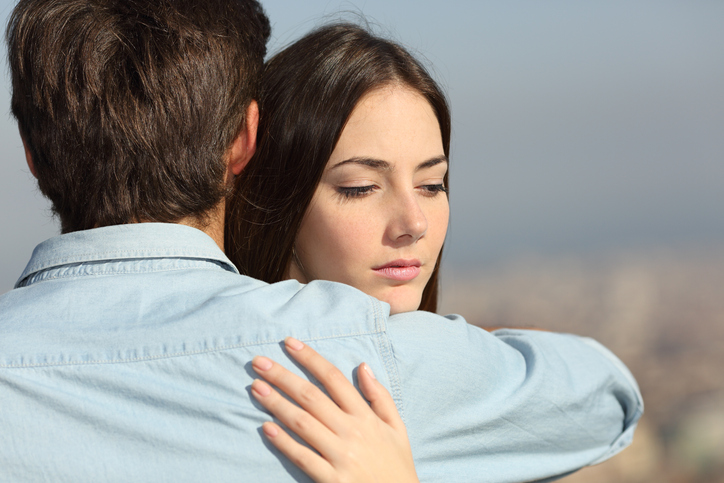 Fess Up
Admit that you have committed a terrible mistake and be completely honest to allow the possibility to clear the past. Your partner is going to get really mad when hearing about it so brace yourself for some serious anger and drama. After all you have crossed a line and broke a serious promise.
Apologize in the right way
Do not ever apologize over text, whatsapp or call. Also do not confess in a public place in hopes your partner might throw a drama. Sit with him/her in a space where he/she is more comfortable. Once you have confessed let him/her scream, rant, cry etc. Honestly confess your act, do not act up or dramatize or be fake.
Show your willingness to change
You need to show changes in your behaviour and have full transparency—with everything. And to start with, you need to break all contacts with the person you cheated on him/her with. Delete their number in front of your partner and remove them from your social media as well.
Give some time
If she wants you to leave and needs time and space to think things through, give it to her. Don't text, call, or show up at her place every day to excessively apologize and beg for forgiveness. Respect what she needs.
Figure out why you cheated
Figure out yourself whether you're worthy of a second chance or not? Have an internal dialogue to determine why you cheated in the first place. Is this something you've done in every relationship? Are you afraid of commitment?
If it wasn't just a one-off and you self-destruct every solid relationship you have, then consider going to a couple's therapist or a psychotherapist either alone or with your partner.
Once you know why, make sure not to repeat it.
Acknowledge they might take you back
Just because you apologize, doesn't mean you're pardoned from your crappy act. Know that it is possible he/she chooses to walk away.