I don't like the way he talks to me, anymore. Earlier, I did not heed the warning signs. He makes fun of me. I ignored it the first time around, but repeatedly doing so is not right. More so, it is annoying. I know that it might not happen again. I will not put up with this. If I do not make conversation with him, things will die down.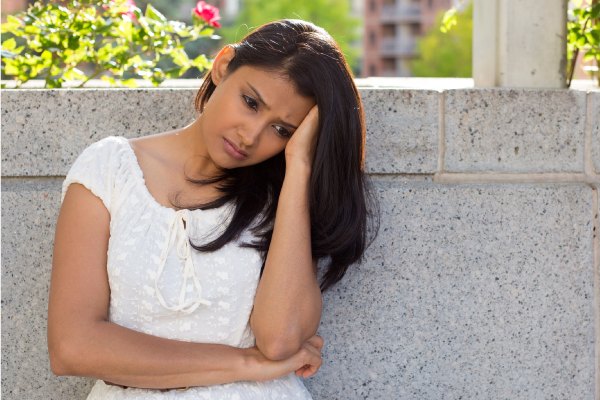 However, it did not bother me much in the beginning when we started dating. He used to make fun but I enjoyed the attention I was getting. Slowly, his taunts and comments started affecting me. My friends told me that I was being very sensitive. "Is it a bad thing to be sensitive?" Without realising what he was doing, I would put myself under tremendous emotional trauma for five years. It was terrible.
Sadly, I let go of the relationship. Getting over him and healing was a difficult journey. Not only would I give in to the temptation to message him after the break-up, I would still meet him when he made plans. Initially, I thought he might stop treating me like a doormat in front of his friends, but the reality of the situation hit me when we went out for his birthday with his friends.
Since it was his birthday, I stood up to give a toast. I thought it to be a nice gesture for me to say a few words about him.
"Knowing you for 5 years has made me understand that you are a kind person. You help people in need."
Unfortunately, instead of thanking me, he replied with "thanks" and started giggling. He ignored me for the rest of the evening and eventually went out to another pub with his friends.
In-house counsellor Kshitija Sawant explains "It's emotional abuse. Many people associate abuse with injuries that are visible, but in the case of emotional abuse, the scars are not very obvious and might, in fact, be deeper than what they appear to be"
Here are some tips to keep in mind if you face a similar situation:
1. If another person's behaviour makes you uncomfortable, ask yourself, what about the situation made you feel uneasy? Why did you feel that way? Did you feel disrespected? Did you feel violated emotionally? If the answer to all of the above questions is yes, then you're probably dealing with emotional abuse.
2. If and whenever, try to talk to your boyfriend in private and let him know about the way he made you feel. You might also want try to understand his perspective before taking a final decision.
3. If the taunts continue to persist, even after addressing your concerns to your partner, then walk away from such a relationship. You deserve a lot better!
4. Go 'cold turkey' (that is don't maintain any contact with the person even as a friend) for at least a year or forever and allow yourself to heal completely, before moving on.
We're here for you. If you are in a similar situation, you can chat with the Teentalk India expert by clicking on the LIVE CHAT option on the Homepage.