As Valentines' day approaches, many of us start planning on how to make it special with your special someone or some even plan to propose to their love interest on this very day. Among the air of love and heart shaped balloons, one need to actually take a deep breath and figure out whether they really, as in 'really', are in love or not?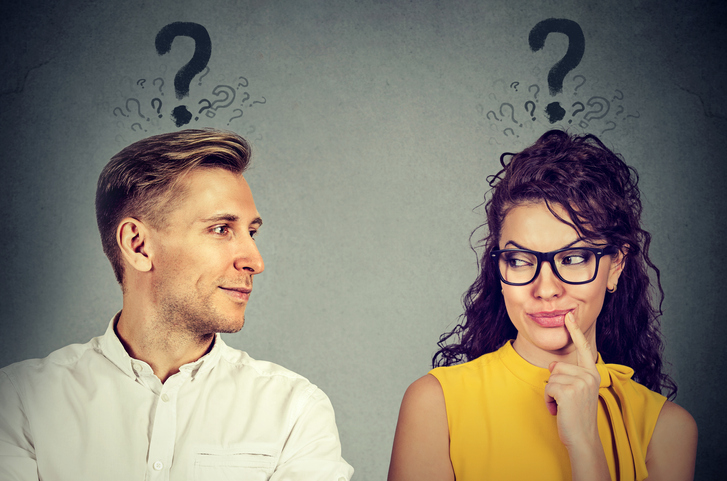 Like many other feelings, love, is also difficult to describe. Love is one of the most profound emotions. Usually we do not have control over love and maybe that's how Love at first sight came into being, which is true to certain extent. However, one often gets confused between love and attraction. So how to know when you are in love and when is it just attraction.
Before diving into the ways of how to know it, firstly let's clear out some myths regarding the same.
They're always on your mind

You can't get enough of them

They are your everything

They are your everything

You always want them around

Everything else that has been told in typical Indian movies
As said by Dr. Vinay Mishra in his book 'Everyday Psychology', there is a way to find out whether you really are in love or not. Think of the person whom you think you are in love with and then insert that person's name in each of the statement's below. If you strongly agree with the resultant statement, give it a 9 and if you absolutely disagree, give it a 1. You can give scores between 1 to 9.
1. I feel that I could confide in _____________ about virtually everything.
2. I would do almost anything for _____________.
3. If I could never be with _____________, I would feel miserable.
4. If I were lonely, my first thoughts would be to see _____________.
5. One of my primary concern is _____________'s welfare.
6. I would forgive _____________ for practically anything.
7. I feel responsible for _____________'s well being.
8. I would greatly enjoy being confided in by _____________.
9. It would be hard for me to get along without _____________.
Once you have answered all the above questions, add up the scores.
Result:
81, i.e. the highest, then you sure are in love.
Above 70 means you have really strong feelings.
Between 60-65 means you are probably in love.
And if you are wondering what if the score is less than 60, think about it, do we even need to mention that?