Siddhant's earliest memory of his parents fighting was when he was four. Abuses were hurled, hands were raised. He grew up listening and watching them fight.
In the midst of emotional turbulence, Siddhant would often retreat to his room or spend a major portion of the day at school. He created a fantasy world, and would "zone out" during lectures or family gatherings. He was often labelled as "absent-minded" by his teachers. It would be surprising to know that Siddhant's absent-mindedness was actually a coping skill for self- preservation.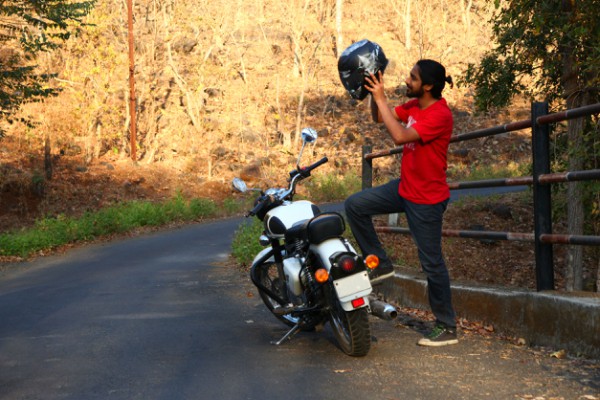 According to counsellor Radhika Sharma, who works with trauma patients, kids internalise hate through actions and words when they are as young as two and three. She also reveals that when the kid becomes an adolescent, they are not "silent witnesses" anymore. "Teenagers would either take sides or leave the house completely," she says.
And that is exactly what Siddhant did. Saturated with negativity that was brewing in his immediate surroundings, he chose to walk out to maintain his mental equilibrium at seventeen. Unfortunately, apart from defining an individual's sense of the world, trauma affects both the mind and the body. He went through bouts of migraines, flashbacks and homesickness. When he entered the world of dating, he would find it difficult to interact and trust women. He reveals a time in his life when he felt "voiceless" and incredibly "alone." However, he stumbled upon a travelling opportunity. He instantly connected with the wild forests, seamless sea and rugged terrains. Travelling unearthed a new version of himself, somebody Siddhant was hiding deep underneath his exterior.
He started meeting people who showed him the other, pleasant side of relationships. And after every adventure, Siddhant would discover something new about himself. Slowly, he has re-gained his sense of control over his emotions and has become emotionally receptive.
Tips on how to deal with trauma:
1.Accept your feelings: You might feel various emotions ranging from shock and anger to guilt and sorrow. It is absolutely normal to feel these emotions. Give yourself as much time as possible to mourn what it is hurting you. Be patient with yourself.
2.Maintain your routine: While this may be difficult, continue to do the tasks you are doing on a daily basis.
3.Express your feelings: You can write your emotions in a diary or release your pent-up emotions through playing a sport.
4.Reach out to others: In moments of loneliness, reach out to a trusted adult, friend, teacher or a parent.
5.Seek professional help: If you feel you cannot deal with your situation you can reach out to a counsellor.
If you have a query, you can also write to the Teentalk India Expert at expert@teentalkindia.com