I was always a little feminine. Call it my North-Eastern heritage where matrilineality exists. I always saw my mother earning, taking control over monetary matters alongside my father. I belong to the Khasi tribe. When I shifted to Mumbai, I was seen differently, something of an outsider. I had, like they say it, "chinki" features. I wasn't as tall as other kids on the block. Nor did I use a lot of curse words. My father is a Mangalorian. Both my parents are Catholics. Having said that, I grew up in a colony of church-going, God-fearing people where we enjoyed Sunday mass with my parents and jiving on the weekends. And, the endless excursions with my bicycle around the city.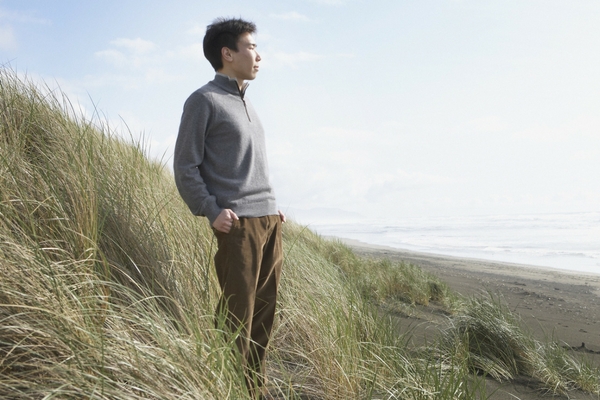 I used to go to a Catholic school that had a mixed population of Muslims, Jains and Catholics. I used to hang out with a group of guys who were differently brought up than I was. They did not go to church whereas I used to. My gang used to play football at Chowpatty. Once they threatened me to come for football and miss going to Church. They said they will exclude me from playing football with them. I stopped going for mass. I adopted their tone of language and started eating what they ate. I wanted to emulate the gang leader, he used to smoke a lot. I picked up the habit so that I can become like him. Slowly, I started drinking because I was part of the cool group. I got addicted to the feeling.
If I would differ, they would threaten me to leave the group. Gradually, I could not take my own decisions. I lost my individuality. I was fond of long hair. But my guy friends constantly asked me to keep my hair short, otherwise they would poke fun at me. I was told that boys don't have long hair. I lost touch with my sister because I was told that boys are superior. I was under a lot of pressure from my peers to agree to their thought of thinking. I used to dissent, but they would threaten me again and again. They said they would not let me enter school. It was a terrible phase of my life. But it also taught me how to stand up for myself.
This is a first-person account of Bruce, who battled feelings of loneliness during school. He is pursuing his passion for football, and hopes to play for a big club in the future.
Our in-house counsellor Kshitija Sawant explains how to deal with peer pressure:
"Knowing yourself and being assertive is the key to dealing with peer pressure. Being assertive means standing by what you believe in and yet being mindful of other people's opinions and point of view. The objective of being assertive is to make sure that everyone learns to respect one another despite obvious individual differences. This might take some time, but taking that first step is necessary if you want to shatter deep-rooted stereotypes."
If you find yourself in a similar situation, chat with the Teentalk India counsellor by clicking on Teentalk India Expert on the Homepage.