When he left, my world collapsed. I felt my heart splitting into a million pieces just like a mirror would shatter upon breaking. Reflecting through every shred was a glimpse of my broken heart. The world became colourless. Humour left jokes. Smile left my lips. It was a case of unrequited love. I loved him, and he loved me not.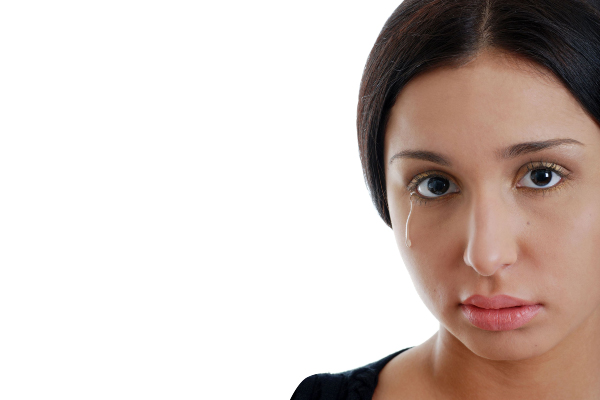 When he left, he wasn't rude to me, he wasn't mean to me, he wasn't brash with me, he just wasn't into me. He came, created a storm in my life and went away. He ran away. He also ran away with a part of my heart, a part of my soul. Strangely, I don't want it back, I want him to keep it. And I don't blame him for not loving me back.
When he left, he left a void inside of me. He made me question if I loved myself or not. I could not come to the answer directly. It took me endless nights of crying to come to the conclusion that maybe, I need to start loving myself, and only then, I can love someone else. Being extremely emphatic and sensitive, I never had any inhibitions about crying. I used the medium of tears to overcome sadness, loss or grief. Tears come naturally to me, and I never stop them. And, after every cathartic spell of crying, I felt better.
When he left, I started the process of self-healing, which is never easy. But when you take the first step, you cannot go back. I cried almost every night. On some days, his face flashed in front of my eyes making it impossible for me to contain my emotions. On such days, I would think about all the things I would want to do with him; only to come to the realization that these fantasies are only a figment of my imagination. And I cried a bit. I would replay moments spent with him in my mind. I would fantasize having a future with him. I would wait for his call, glancing at my phone every two minutes. The call never came. I waited for him. But I never saw him again. And I cried a bit more.
When he left, every person I spoke to about him told me to move on. No one understood that maybe he was more than a fling. Maybe he wasn't another random guy I met at a club. I don't expect anyone else to understand either. Everyone was trying to help. But their sympathy and suggestions made things worse.
When he left, I only found solace in crying. Just sitting with myself and crying. Just lying on my bed and crying. Just standing in front of the mirror and crying. And every time I let the tears flow, a piece of my broken heart mended itself. Every tear became glue and stitched my heart. It was mending, it was healing, it was becoming whole again. Instead of making me weaker person, crying and venting my feelings made me a stronger person who is not afraid to love again.
He left me feeling overwhelmed, vulnerable, lost and confused. And I healed myself drop by drop.