Superheroes! Aren't they just the most amazing figures? Let's face it, everyone has a favourite, but have you ever wondered where these Superheroes get their super powers from?
We think, the reason they choose a life of fighting the bad guys is deep routed within their psyche. Our Superheroes have this one thing in common – they were all the black sheep the outcasts who were once regarded as failures. The Superheroes of today were once the misfits; with emotional issues and problems. Only, they chose to turn their weaknesses, negativity and problems into their super powers!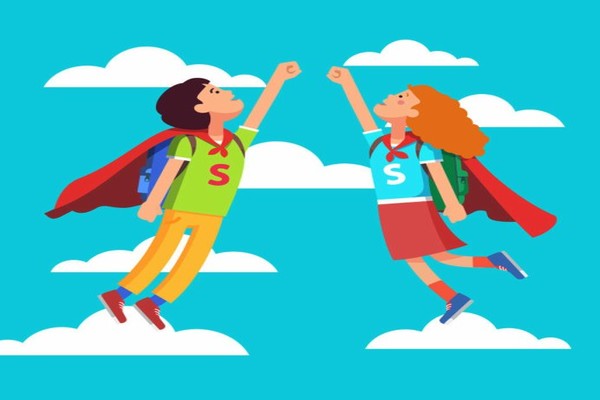 Read on as we look at 5 Superheroes who taught us how to turn the evils of life into our strengths...
Batman – Bruce Wayne
Our favourite rich guy, Bruce Wayne AKA Batman was grief struck after the loss of his parents while he was still a young kid.
But Batman managed to deal with the loss of his parents exceptionally well, finding meaning in their death and not sinking in the negativity. He managed to use all his grief, pain and wealth for the betterment of Gotham.
Counsellor tip – "Even if you've experienced grief and loss, it is possible to move on if you allow yourself some healing time and most importantly, if you discover the true purpose of your life and follow through."
Superman – Clark Kent
Superman's story is one of the most heartening tales that we have heard from the land of superheroes.
Born on planet Krypton, Superman had to leave his family and his home planet and relocate to Earth. He had to fit into a new world and find his way without any family roots to fall back on.
Even though Superman could never really fit in because of his super powers and suffered from the Part of Two Worlds Syndrome; he learnt to deal with it by choosing to use them for the betterment of his new home.
Counsellor tip – " There is no such thing as a perfectly happy life. When we learn to make the most of what we have, we can learn to live well, despite the differences."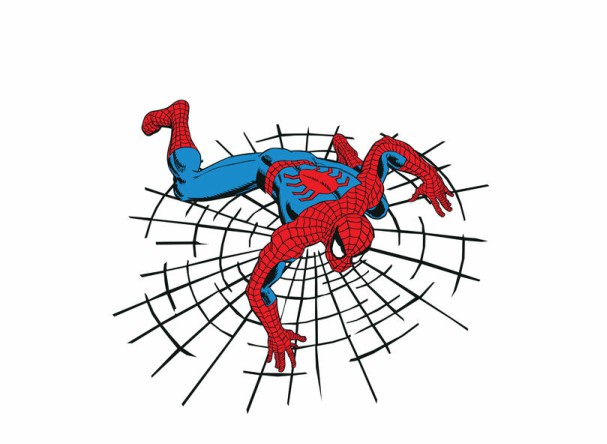 Spider-Man - Peter Parker
Having suffered the loss of his parents as a kid, Parker did deal with a sense of loss but his real problem was being bullied.
As a science loving nerd and an amateur photographer, Peter was majorly bullied. This is what we believe laid the foundation of his strong morals.
Even after being bitten by the radioactive spider and acquiring those powers, Parker is responsible enough to use them only against the bullies and the supervillains.
Counsellor tip – "It is important to realize that the person bullying others was a victim at some point, who did not find a healthy coping mechanism to address their issues. So learn to forgive the perpetrator and view life from a positive but realistic lens, that should simplify everything."
Wolverine –
Born with the mutant powers of regeneration and of course bone claws which the government then exploits and fuses with the unbreakable adamantium metal in the name of special ops, Wolverine has also been subjected to immense torture.
It is this suffering and emotional plus physical baggage that leads to Wolverine becoming a loner who distances people away from himself. In spite of all the negativity, Wolverine still very much has a human side that fights to maintain the order of the world.
Counsellor tip – "Sometimes, people who've endured extreme suffering have to isolate themselves in order to heal completely."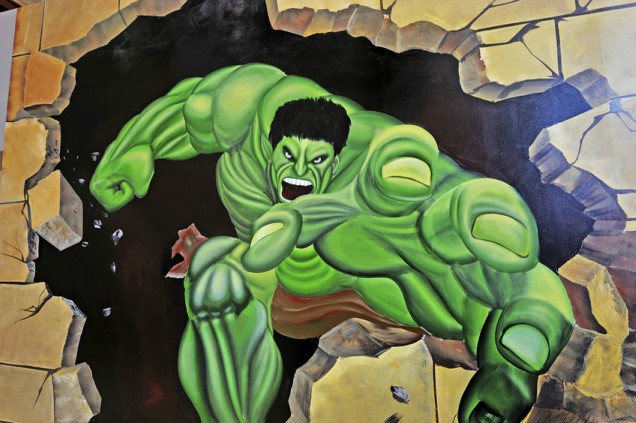 Hulk - Bruce Banner
Hulk, our beloved big guy, our angry green man suffered from abuse as a kid.
Hulk was subjected to intense psychological trauma at the hands of his alcoholic father. His father was physically abusive. As a result Hulk suffered from explosive fits of anger and rage.
Turning into Hulk is his way of relieving that anger. Hulk has however learnt to use it to his advantage and the betterment of the society as a member of the Avengers.
Counsellor tip – "Unpleasant experiences of abuse can teach people valuable life lessons. While it is natural to feel violated, angry or upset, in the end, how you end up channelizing those feelings is will determine your quality of life."
If you have been through any emotional issue or have a query, you can write to the counsellor at expert@teentalkindia.com