It is alarming how many students leave their homes without having proper knowledge of their day-to-day activities, as they have always had someone to look after them when they were at home. However, its never too late to learn something new. So if you are also planning to move to a hostel then here are a few life skills that you should learn.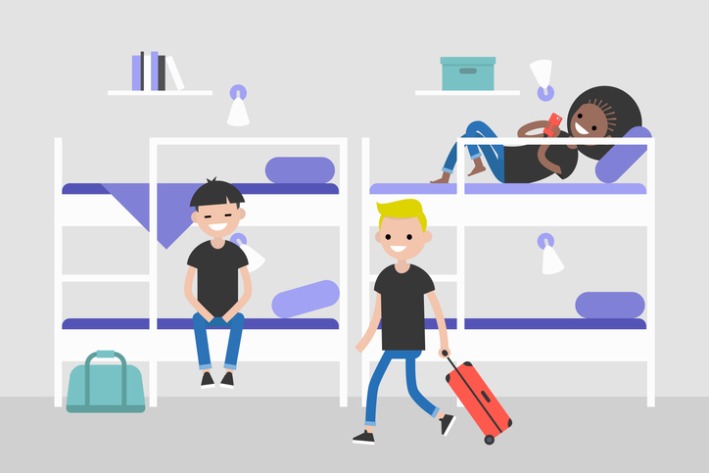 Personal care and basic home skills
• Using basic kitchen appliances
• Washing clothes and learning how to take care of different fabrics like whites, types of denim, woolens, etc.
• Determine which clothes to take to the dry cleaners
• Make a bed as soon as you wake up
• Fold and arrange laundry
• How to properly clean kitchen platforms, tabletops, toilet, shower, bathroom floor, etc.
• Set an alarm and wake yourself up on time
• Get rid of bugs and spiders
Management & Organization Skills
• Creating and maintaining a budget
• Organizing all passwords, accounts and important documents in a safe place
• Learning how and when to pay bills
• Time management
• Basic calculation and how to split bills amongst friends
• Write a check
• Learn to pack smarter
Student-Specific Skills
• Shop smarter for books
• Keep track of your grades
• Keep track of assignments due
• Sign up/register for classes
• Maintain healthy study habits
• Contact professors for help
• Navigate to classes
• Discuss living guidelines with your roommate
• Locate the student section of your university's web site
• Taking clear, readable notes
• Public speaking
• Seek out extracurricular activities you enjoy
• Create a schedule that works for you
• Maintain a healthy balance between your academic and social lives
• Writing a resume and cover letter
• Professionally formatting your emails
Transportation skills
• Understand Google navigation
• Change a tire
• Booking a cab using an app
• Utilize and navigate public transit
If you have any other skills that you would like to add to the list, comment below and share with the world!