The trend of riding a motorcycle never goes out of style. When it comes to rider community, undoubtedly there remains an invisible and strong bond between two riders even if they don't know each other. And even so, all of them belong to a certain category of riders. Read on to find out which category do you fall under.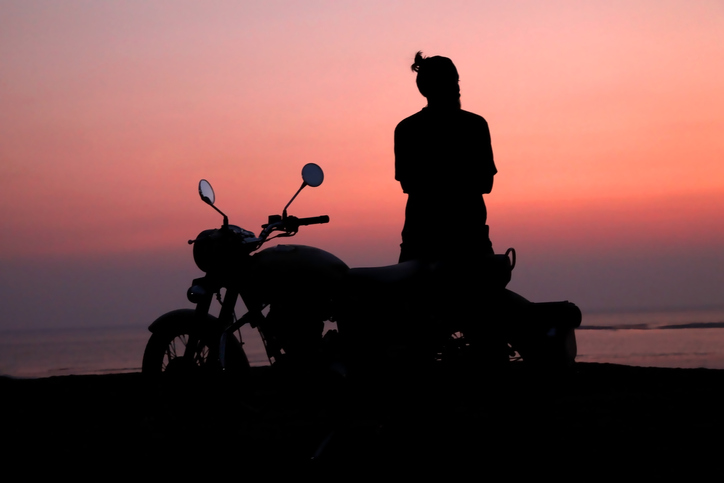 The Squid
These are the guys who've given a general bad name to the riding community. You can spot a squid by his sketchy manoeuvres, loud pipes and barely protected body. Although probably he'd be wearing some Oakley wraparounds and his helmet would be strapped to the pillion mostly. He is too fast on public roads, pulls wheelies and stoppies whenever gets a chance and can be seen doing whatever he wants even in rush hour traffic.
The Mechanic
This rider spends as much time in his garage as he spends on the road with his bike. To this DIY nutcase, developing a good relationship with the motorcycle certainly means being able to take it apart and put it back together again. They enjoy a high satisfaction quotient because the bike they ride is the one they take care of. Greasy hands and cheeks are all part of the game.
The Brand loyalist
As long as the bike is of his brand, this motorcyclist will ride any motorcycle. Other motorcycles are irrelevant, or worse, not even worth the synapses required to consider them motorcycles in the first place. It's either their brand or nothing else.
Adventurer
These motorcyclists will go to roads that have not been taken by anyone so far. Just as grease is to Mechanic, dust is to an adventurer. They are also knowledgeable, well-prepared, and well-equipped. A versatile skill set behind the handlebars matches the versatile nature of their chosen rides.
Exclusive sports rider
These are bikers who love speed and power which is often wrapped up in some sleek bodywork. They may or may not be a race fan, but if they are, they take it way too seriously. Otherwise, they can be seen congregating at a track day, where obsessive knee dragging is assured.
Exclusive cruiser rider
These prefer a relaxed ride, but not afraid to whack the throttle open. They are always in a straight line without any knee dragging. Always relaxed and stays away from any riding non-sense.