Every year on the 16th day of October, World Food Day is celebrated around the world. It is observed in honor of date of launching of Food and Agriculture Organization (FAO) by the United Nations. People from around the world take part as responsible individuals to celebrate World Food Day. And everyone has a common motive & commitment to eradicate worldwide hunger. Now the question which comes up is what teenagers must do on World Food Day?
Where on the one hand ample food is being produced annually yet on the other hand one out nine people sleep hungry every night. There is an increasing preference for fast food among teenagers. Sadly how to avoid wastage of food is something which is not at all acknowledged. So here is a note to all teenagers on what you should do on World Food Day as you are the future of your nation.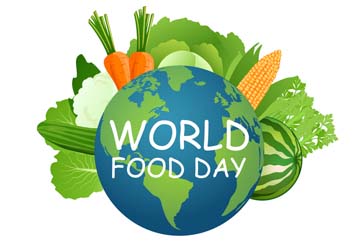 Hello Dear Teenagers,
World Food Day is just another day, but as a responsible teen you must stop wastage of food. To do this just follow simple steps like :
If you eat homemade food, your mother will not throw the extra food. As everyday millions of people remain hungry.
Avoid ordering excess food
Teenagers are fond of eating a variety of food available in the market. And it is no doubt always good to keep exploring. So if you are ordering food or any edible, make sure to order a limited amount of it.
Donate extra food rather than throwing it.
If you have anything in your fridge or lunch box or anytime outside which you do not want to eat, do not throw it. You can donate it to daily househelpers at your home or anyone who is needy. The only condition that you must take care of is that it is in the condition to be used.
Healthy diet for all is something which must be made affordable. As teenagers a good diet is very essential as this is key growth stage. And this will result in building strong bones & tissues, a reduction in health problems like obesity and a healthy life in the future too. So basically what a teenager must do is Eat Healthy & Stay Fit.
As Teens you have the power of communicating information so well among your age group. So use this wisely, as your actions today will define your future. So don't feel coy in spreading awareness in family, among friends and anyone who you think should know the importance and food. In short say no to food wastage.
Last but not the least please take a pledge that you will always stop the wastage of food.