Story-telling has been a part on human civilisation since ever. That is how history and culture is passed from generation to generation. We at Teentalk India use stories to discuss real issues of real people. Check out the stories of Natasha, Harish and Nishtha among the many.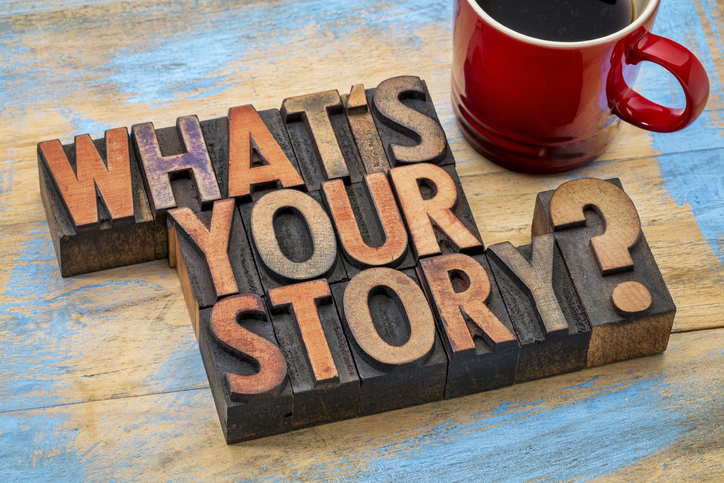 Such stories help people come together and fight up for a cause. It also acts as an inspiration to those who are currently facing such issues too. Your life may feel ordinary to you, but it might seem extraordinary to someone else.
There are plenty of ways of sharing your story. However, most importantly you should feel safe and comfortable with however you choose to do it. If you're nervous, try to think beforehand about what you'd like to say, or bang out a draft before you hit 'post'. If you feel you need to get some personal stuff off yourself, then look for someone whom you trust to share it with.
Here are some tips and tricks to help you get started:
Sharing your story might be scary - No matter whom you're sharing your story with, you should be mentally prepared in advance that it might be a scary experience. Acknowledging this will help you to tackle your nerves and to use that energy in a positive way.
Practise a lot - As the saying goes 'Practice makes perfect', it applies here too. Know what you want to say and how you want to say it, and you'll be in a good place to succeed.
Utilise your emotions for good - Try to take people or the one you're sharing with, on a journey so that they can feel and understand things from your point of view.
Remember that if you directly ask for what you want, then you're more likely to get it. So be clear if you want some advice or some action.
Where to share your story
There's no right way to tell your story – it's yours to tell, so share it in the way that works best for you. You might be happiest doing it sitting down with your best friend, your mum or dad, or a relative you look up to. Maybe you'd prefer to put it in writing and share it online, or to record it on a podcast.