Social media has its advantages and disadvantages like any other factor which stands a chance to affect a teen's mind and brain. A lot happens on social media now and access to teens is wide and almost unmonitored. When we look at social media, we don't realize how deeply it can impact someone. Today, a major source of validation, affirmation, acknowledgment, appreciation, recognition, self-esteem, body image, self-worth and likewise are affected by what we see and experience in the digital world.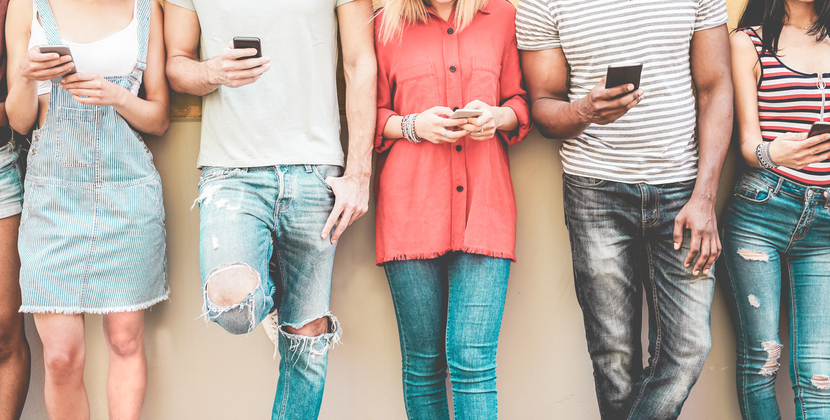 Some examples of health concerns which can be a cause of concern for teens attributable to social media consumption are as follows but not limited to:
Sleep deprivation – Teens may spend many hours on social media leading to lack of sleep or quality of sleep. For instance, teens are found to wake up in the middle of the night to check their phones/social media accounts which then may cause difficult falling back to sleep. This can cause moodiness, lower grades, overeating, and other health concerns.

Envy – One of the major emotions, teens can be susceptible to feelings of jealousy and envy based on the comparison game they play with themselves. They view what others post and anticipate that others are 'happier' and having an 'exciting' life while they are not. Social media often presents the positive experiences of people which hide the struggles or negative ones. Teens don't realize the existence of these struggles and become envious of their lives and what others have. This can lead to mean behavior like bullying, cyberbullying and likewise.

Communication Issues – All the time spent on social media leads to neglect of interactions in real. We can't hear the other person's voce or see their facial expressions while chatting with them on social media which could spiral into misunderstandings and communication concerns. Another side to this is that even at real events, people may spend time clicking photos for social media to depict a sense of excitement and fun while not actually having fun. These can all turmoil into broken relationships, friendships, familial concerns and likewise.

Self – Esteem – People often post pictures, status messages, videos, etc on social mediaand stay hooked to monitoring how many 'likes' and 'comments' they are receiving. Each 'like' may have a certain amount of validation attached to it. The more 'likes' the higher the feeling of pride and self-worth. However, when this doesn't work, this could lead to self-doubt, anxiety about being 'disliked' or even obsessing about uploading more things to earn more validation.
There are several others ways in which social media affects teens in different forms. Teen brains are still in the process of developing and hence more vulnerable. As they gain more exposure to the digital world, they also find themselves at risk for internal and external mental health concerns. However, not all consumption of social media has a negative impact. For instance, social media now also helps teens promote their talents, talk about charity and serving their communities, sharing affirmations and positive quotations, reading about others' experiences about travel, academics, hobbies, researching about different topics, finding support for different concerns, and so much more.
Anything in moderation is effective while anything that is overused or obsessed over can lose its meaning and cause more harm than good. It's important to set a particular amount of time aside during the day to access social media and adhere to it. Go out, talk to your friends, see their actual faces, play board games, interact with your family members, say hello to a stranger, go on actual dates, attend events in your city, and most importantly, spend some 'no screen' time with yourself.