"I feel awkward while starting a conversation with someone whom I am meeting for the first time and who don't know about my stammering. A lot of things are going on in my mind at that point -- how they'll react, what they'll think, I must be wasting their time and they might be thinking the same thing. I feel worst when someone completes my sentence before I could, I feel ashamed. It is something that I faced since childhood. I got bullied in school for this by my classmates."
Well, this is about the feelings and experiences of a person who has stammering issues since childhood. Some of us might have come across people who stammer or stutters while talking. Some of us have many questions in their mind regarding this like what is actually happening with them? Why they stutter? Is it for a few moments or they always talk like this? Do they have some disease or disability? Is there any cure for that? How they cope with this situation?
In this article, you will find the answers to all the questions.
What is stammering/stuttering?
It is a speech disorder where a person finds it hard to start a word or they repeat words. Their lips and jaws may tremble, their eyes may blink faster while they try to speak something.
According to the American Speech-Language-Hearing Association, some individuals who stutter appear extremely tense or out of breath when they talk. Their speech may be completely "blocked".
Stuttering is common when a child first tries to speak and most children tend to overcome this until the age of 5. Nearly 1 percent of the population experience this till adolescence or adulthood and that's when they will need professional help and speech therapies to overcome challenges while speaking.
Some of the Bollywood celebrities also experienced stammering –
Hritik Roshan suffered from stuttering and he took speech therapy to speak fluently. He still does speech exercises daily.
Sameera Reddy also spoke about her struggles to overcome a stammering problem.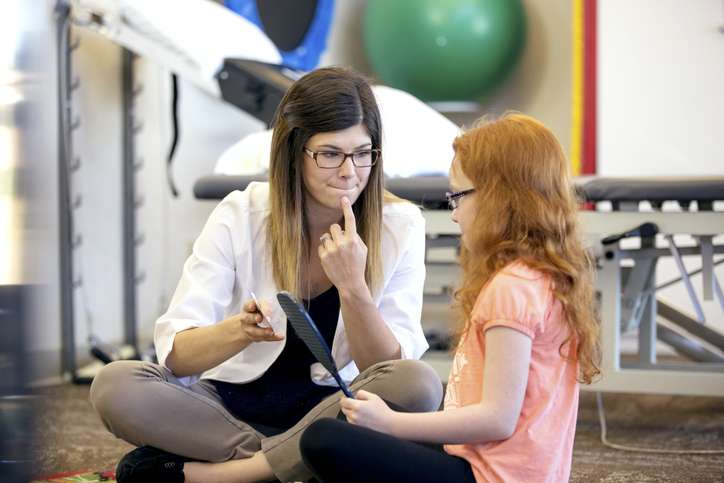 Causes of Stuttering –
Although there is no specific cause for this but by collecting scientific evidence, it can be said that stuttering/stammering is genetic as well as neurological. But if it has been detected early then it won't take long to fix.
Although psychological factors do contribute to worsening this issue for the individuals who already have it. Stress, social anxiety embarrassment, nervousness, and low self-esteem are some of the psychological factors.
Treatment -
The treatment of a person who stutters is possible. A trained speech therapist can help in this situation. There are various therapies used by speech therapists like fluency shaping therapy, stuttering modification therapy, electronic fluency therapy, etc which helps the person to stutter less and speak fluently.
How to talk to a person who stutters?
The first thing to keep in mind as listeners that people who stutter have many things to share and they want to communicate with others as anyone else. If someone doesn't maintain an eye-contact, stare at other things while they are talking, it might seem insulting to them and their stuttering might get worsened as they feel more nervous.
The listener's focus should be on the information they are trying to receive rather than how they are receiving it. Exuding a patient, attentive and calm attitude while listening to them helps them speak without feeling anxious.
Sometimes without the intention of being disrespectful, we do some mistakes like completing the sentences for them or telling them to relax for some time. We might be saying these things to make them feel comfortable but these can make them more nervous and anxious and worsen their speech.
In the end, we all need to keep one thing in mind. They're just like us, just as smart as us. So we must make them feel like they're just like us, instead of making them feel awkward about something they're already uncomfortable.