Ragging in colleges initially started as a friendly ice-breaker between seniors and freshers. However, it became a menace when there were cases of some young students losing their lives to it. Government has imposed strict laws to stop ragging in college but the truth is no college is free from it. In some way or the other, ragging still is a part of college life. When it cannot be avoided, there certainly are some tips to sail through it.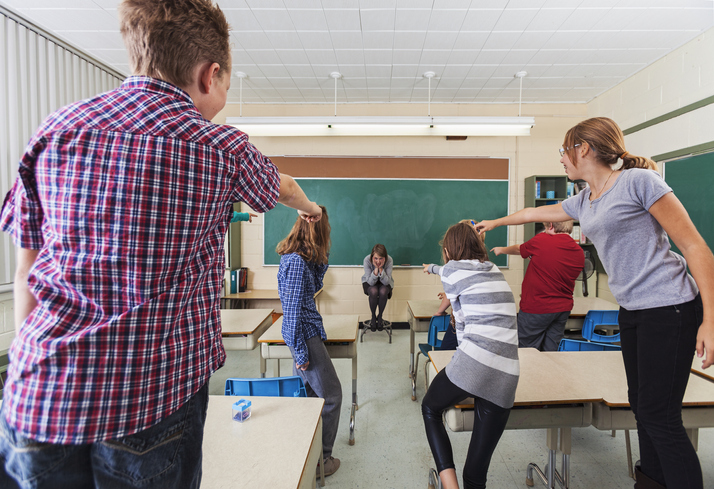 Don't be scared to raise your voice
When the seniors sense that you are nervous or scared, the might take ragging to another level. So, show some confidence while you are under their radar. If they ask you to do anything, do it with full confidence. If they ask you to do something serious and harmful, face them with courage.
Do not assume anything
We often make negative assumptions in mind about ragging before joining the college. We think it is about seniors seriously harassing juniors and that ragging will always be in bad shape. The possibility is that it might be just an introduction, so don't shy away to show them some of your talents.
Unite with your friends
Seniors usually look for people who seem alone and weak. But when you are with your group of friends, seniors might not be able to harass you. When you get support from your batch mates, you all can easily warn your seniors.
Seek help from the anti-ragging committee
Almost every college has an anti-ragging cell which takes strict actions against students who rag their juniors. If you feel that ragging is becoming intolerable for you, then do not hesitate in escalating your issue to them.
Parents and Police
If your seniors are taking ragging way too seriously, you can always speak to your parents about it. Tell them what you are facing as they are the best people to look for help and advice in this case. However, if you and your parents both find that ragging is getting too intense then you all can seek help from the police.