Hobbies help us in developing our tastes and passions in life. Hence, they can be as diverse as cooking, gardening, skydiving, writing, sewing to name but a few. However, there is a difference between hobbies and productive hobbies and not many people know about it, unless they happen to belong to one of those few lucky people who manage to turn their hobby into a job, or who manage to utilize the skills they built in their hobby and became more productive, efficient, and happier.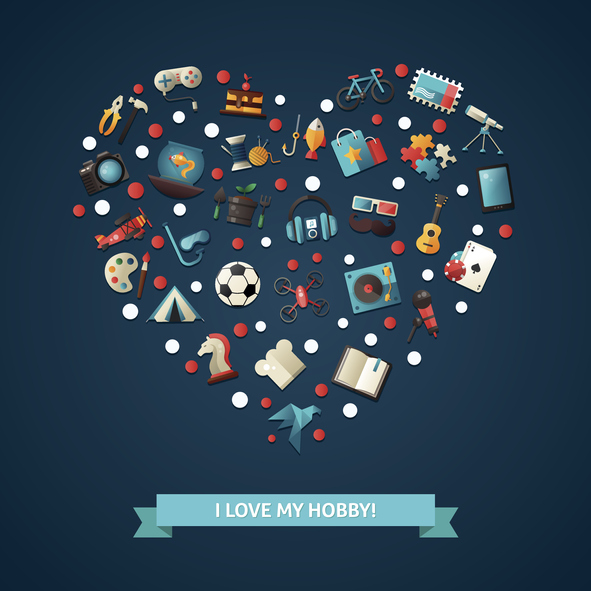 If you too are looking to develop up a new hobby and some skills too, then here is a list of productive hobbies you could consider:
1. Cooking
Cooking forces you to be present at the moment, focusing entirely on the process and product. It also urges you to plan ahead of time. Additionally, with practice, you will become good at preparing and making food for the days ahead, which means you are being even more productive than you thought.
2. Hiking
A quintessential 'weekend' hobby, hiking can benefit our brains too, many studies have shown. They can have a beneficial effect upon your productivity too, as hiking allows you to clear your mind of all worries and concentrate on the present. It also provides you with exercise to improve physical fitness and stamina.
3. Painting
Painting allows you to indulge in thoughts, feelings, and desires that are currently going around in your head.
4. Sculpture
Sculpture at its very nature obliges you to create with the materials you have and to be mindful of what you're creating, even if it takes many tiny steps at a time. The sculpture also gives you something at the very end of it – it might not be the kind of art or sculpture created by masters, but it's still tangible, and it's yours, and truly authentic because of that very fact.
5. Writing
Writing is an incredibly powerful and important form of self-expression and it can help to channel your energies into something which you feel passionate about and in which you can pour your thoughts, dreams, and desires.
6. Running
Running not only improves your fitness levels, but it can also help with any kind of mental block by teaching you how to push through those same kinds of mental barriers and obstructions, that is causing you delay.
7. Dancing
Dancing forces you to learn routines obsessively, training your focus into a series of practiced movements, and using that as a template for achieving productivity in the minutiae of your daily life is something well worth considering.
8. Yoga
Yoga is one of the most productive hobbies you can fit into your schedule, as it allows you to close off all external thoughts and focus entirely on your bodily practice. You focus strongly and single-mindedly on improving your body and physical fitness, as well as emotional and spiritual wellbeing, and you'll be well prepared and more productive for the future.
9. Meditating
Meditation has great recharging capacity. It improves focus and memory. You will be energetic throughout a day just by making as little time as 5 minutes a day to meditate. Meditation is also the best stress reliever that helps to calm your thoughts and emotions.
10. Reading
Reading is one of the world's most popular pursuits and pastimes, and with good reason. There're many benefits of reading. It is also an extremely productive hobby as it can be done easily during your downtime and 'empty time' in which you are doing nothing. Reading research and studies about productivity, can, in turn, make you learn new habits, behaviours, and patterns that will make you be more effective with your time.