We are all aware of the influence our pets have on our emotional well-being. Pets can be especially beneficial if you are struggling with emotional and psychological issues. While certainly professional counselling and medication may be what the doctor ordered, a furry companion could also help improve your teen's well-being.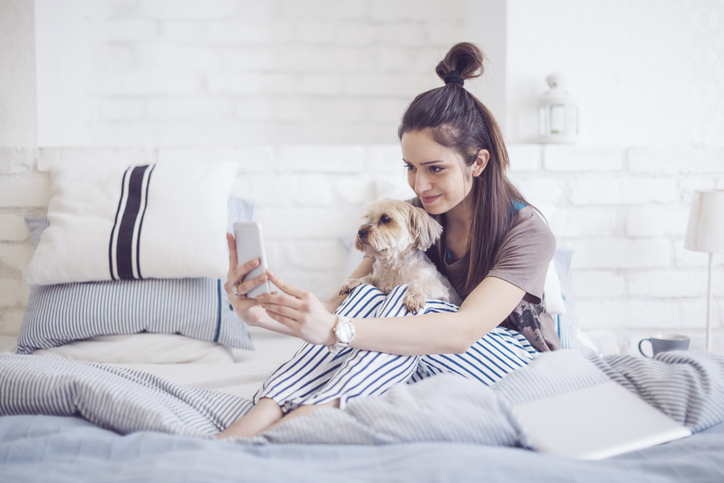 Many teens may lack the necessary coping skills to deal with troublesome emotions. All too often these youth are left to face their inner confusions alone, but that doesn't have to be the case. Studies have shown that teenagers who are attached to a pet tend to function better emotionally in comparison to those who don't own a pet. Pets can give teens an added sense of purpose and force them to interact, even when they may not feel like socializing.
Youth who care for an animal have stronger social relationships. In addition to social support, here are few other advantages of owning a pet:
Pets are a lot easier to hug: Let's face it, many teens aren't all that affectionate. But a pet can turn that around. Whether it's a bark or a meow, animals are notorious for demanding and getting attention. It's hard for a teen to ignore that brush against the leg, nudge to cuddle or a lick that says, "I love you." That's all the more important when teens aren't feeling as much love from people around them.
They are all ears in tough times: Many teens believe adults don't understand what they're going through, so they accumulate all their problems inside. Using a pet as a sounding board is a great way to process and put into words all of those confusing thoughts and emotions.
Pets melt away stress and anxiety: There is nothing quite like petting an animal to help soothe and calm a racing mind. Playing with a pet can increase levels of oxytocin, a stress-reducing hormone, and decrease levels of the stress hormone cortisol.
They help with socialization and communication: Research from the University of Missouri shows that animals help youth with assertiveness and increase their confidence in their interactions with others. Pets are way more interesting to talk about than the weather, and they have a way of getting people to engage in social situations.
Pets are always by your side: Unlike people who can come and go, pets are right there each step of the way. Pets can help with combating feelings of depression and anxiety by providing companionship. A study in the Journal of Personality and Social Psychology indicates owning a pet can have a positive impact on a person's self-esteem, among other psychological benefits, decrease loneliness and even make a person less introverted.