As online-schooling continues with the extended lockdown, most of us teenagers are getting restless and disoriented. We miss running around our school hallways, chatting with our friends and simply attending classes with our favorite teachers.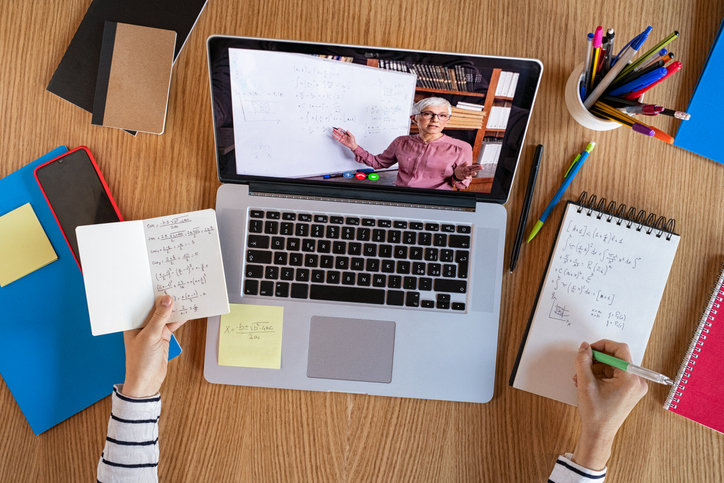 As a teenager myself, I have felt the same demotivation and unproductiveness as most of you. So here are a few tips that I have developed in consultation with Teentalk's Counsellor that will help you focus during your virtual-school lessons and make the most of online-schooling

Have a designated study area
Assign a particular spot in your house as your study area. This could be your study table or any place where you are isolated from the noise of your household and able to concentrate easily. Having a dedicated study area which is distinguished from your relaxation area will help you stay focused and, on the other hand, help you confine your academic stress to your study area. This will also help your brain condition itself to be serious and focus every time you sit in your study area. For instance, if you choose to study in your room, your hall could be your relaxation area. Avoid studying in different places around the house or moving your study location as it will be difficult to focus.

Choose a workplace with sunlight
Most of us are attending virtual classes for 4-5 hours and some even up to 8 hours. This means that we are glued to our screens for long hours at a stretch and our eyes are exposed to the artificial light of our laptop or computer screens. Picking a study area that is washed with enough natural light becomes essential to help relax your eyes. Sunlight is a steady source of light which helps reduce the strain on your eyes, preventing the effects of myopia also called short-sightedness. Moreover, natural light stimulates the production of the hormone melatonin in your body which indirectly increases attentiveness.

Have a neat and organised work space
​​​​​​As you try to replicate your school desks at home, make sure your desk is tidy and equipped with all the material you need. A neat work space will help your mind declutter and give you a sense of control. Ensure that your desk is free of all distractions, including your phone, to help you concentrate. It's a good idea to have your supplies - stationary, notebooks, textbooks- close to you and organised neatly. This will prevent you from having to get up in the middle of classes to look for material and instead make you feel prepared for your lessons during online-schooling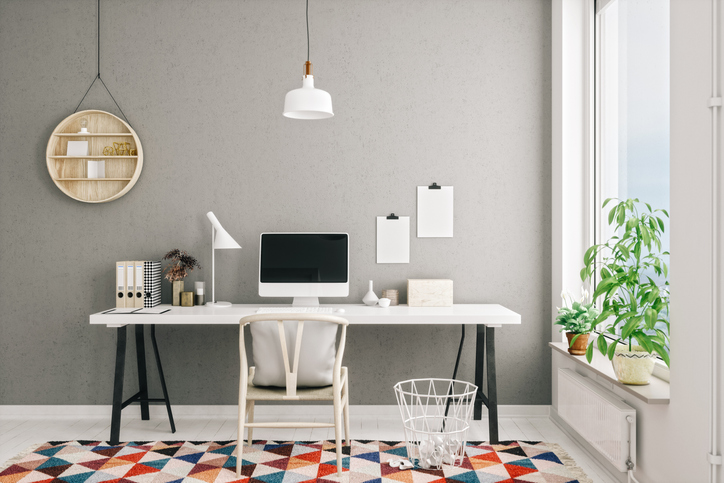 You are likely to get restless and frustrated if you sit continually for long hours during your online-schooling. Give yourself breaks between lessons and take a minute to stand up and stretch yourself or to take a short walk around your house. This will help your brain relax, help it retain the new information that it has learnt and prevent it from cramming. Taking out an hour for any form of physical activity after your lessons is imperative for de-stressing and releasing endorphins in your body to elevate positive feelings

Revise your lessons with your friends​
​​​​​​Online-schooling can get boring especially when you're locked down and can't go out to meet your friends. Revising what you have learnt with your friends through video call can be an interesting way to revise what you have learned and clear your doubts. This is also a great way to build interest in your work and stimulate the onset of dopamine, a hormone that helps you stay motivated and work towards your goals

​​​​​​​Give yourself time to relax and engage in the things you love doing. Try out different non-academic activities as they can prove to be great stress-busters. Lastly, as they say, 'the key to success is focusing on your goals, not obstacles'; so, keep in mind that this pandemic will end and you will be back to school- but till then, make the most of online-schooling!