Women experience so much yet they do it with ease. A woman can handle it all because she is a woman. Merely being a woman is the closest thing to a superpower one can have. It comes with all sorts of special features that are so close to being a superhuman. Here are a few: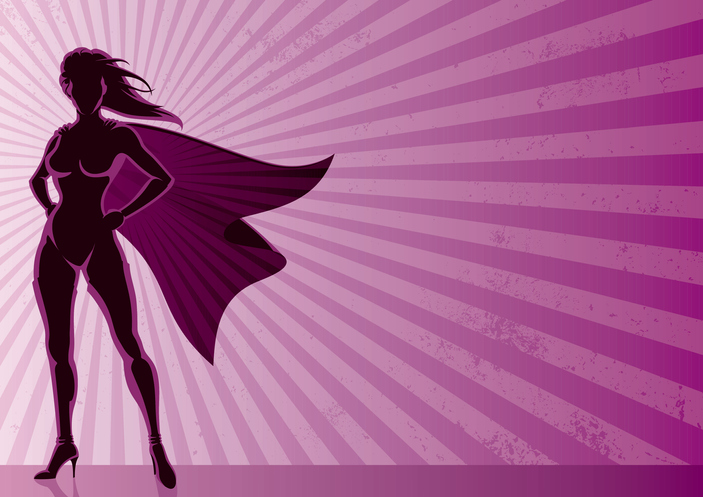 They never brag
A real superhero knows what she is capable of, but doesn't feel the need to brag about it. They are strong, independent and fabulous. Women are the ones holding the cards.
They can keep perfect balance, even while walking in heels
Women are able to be career women, wives and mothers. They know how to perfectly balance every aspect of their lives. They kill it in boardrooms and at home.
They can read minds
Women can know what those closest to them are thinking without ever speaking a word. Watch your mother's face as you enter the house, she'll guess in a second whether you are hungry, angry or happy.
They have an amazing ability to heal
Women are naturally compassionate, they are givers and healers. their kindness and warmth are not weaknesses but their true strengths. A woman can mend a broken heart with her tender love and care.
Women are immune to societal tropes
Women are constantly told to be "feminine", "girly", or that they are not pretty enough without makeup and shouldn't try to be the boss. Despite all of this negativity, they soldier on. All this societal melodrama doesn't get in the way of what women want.
They have the power to create human life, literally
Women are the vessels for actual life and are responsible for human existence. They are capable of INCREDIBLE, MIND-BLOWING things. If that's not a superpower, what the heck is?
Being a woman is hard, it requires much effort and energy and pays alomost nothing in return. If you are blessed with few woman around you consider yourself lucky and know that they deserve utmost respect from you.