When it comes to cellphone etiquettes there is clearly a lack on of understanding. Therefore, it becomes important that we learn and practice these etiquettes.
10 foot rule
Try to take our calls in a private space. When you are in the middle of people and your phone rings, go at least ten feet away from the people then talk. Try not to attend calls where you cannot escape the place, like in an elevator, unless it is urgent. Likewise, if someone else is talking on phone in front of you, don't scream or yell at anyone. Give them their private space.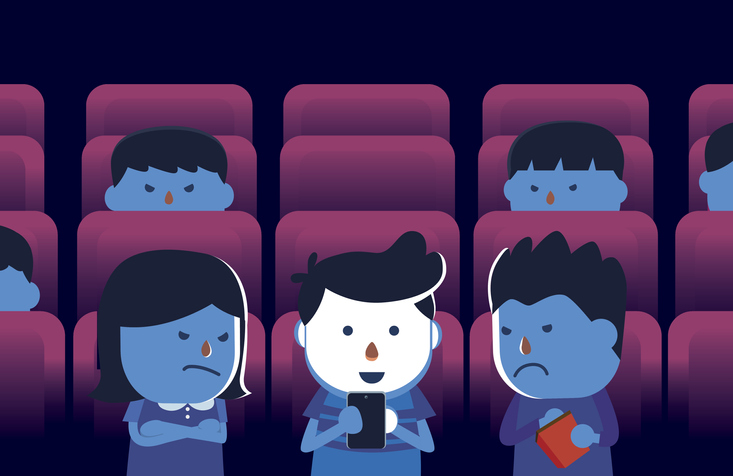 Switch off/silent
There is a reason why features like vibration, silent and switch off are there on mobile phones. You should know when to put your mobile on vibration or silent, like class, lectures, movie halls etc. And when to switch it off, like when you are trying to fall asleep or taking a break.
Keep it hidden
Whether you are attending an important lecture, on a date, or in a casual setting with friends and family, keep your phone out of sight. Placing your phone on the table or desk sends the clear message that they are not your number-one priority.
Ask permission
If accepting an emergency call, excuse yourself as quietly and calmly as possible from the gathering with an apology. For example, "I apologize, however this is urgent, please excuse me. I will return in a moment."
Avoid profanity
With cell phones, spontaneity can be contagious. Remember, once a text, tweet or post is sent, it's live. Sure, you can delete it, but it's out there on the Internet, just waiting to bite you back!
Safety first
Never ever text or talk while driving. No matter how important it is, it certainly might not be as vital as your life. If you really need to respond to the call or message, pull over slowly, attend the call and also inform the other person that you were driving. Do not talk for a long time there.