Whether your loved one passed away or your relationship ended or you failed an important exam, we feel dumbfounded, numb, helpless maybe even hopeless. During this time, we feel like life is taking us in a direction we didn't think it would. It simply means you are going through an incubation period and transformation. The key is not to get stuck in your current lost state and to tap into your creative power to create a life you love.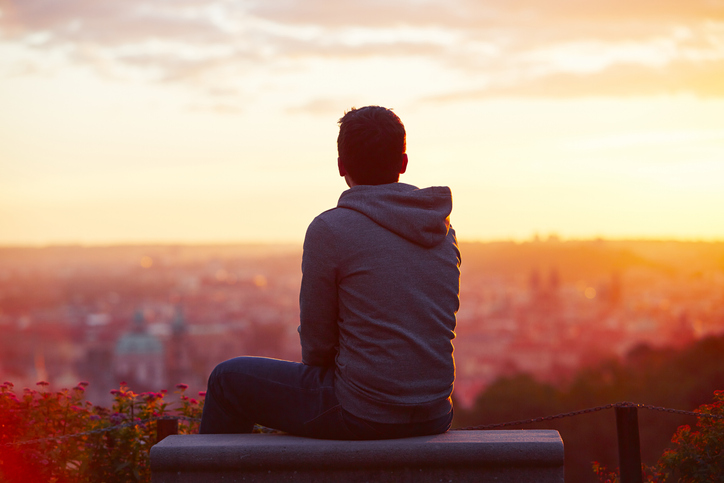 Thankfully, there is a way out. There are many ways. Consider giving these a try.
Acknowledge and accept how you're feeling
Denying our emotions usually just leads to self-destructive behaviour. When a person acknowledges their feeling of being lost emotionally, they can then attend to it. Remind yourself that it's OK to feel sad, disappointed and helpless. These are natural consequences when our life path changes abruptly in a direction we did not want it to. Write about how you're feeling and why you're feeling this way. Describe your physical sensations. Document your thoughts. Get it all down on paper.
Pamper yourself
Soothe yourself with practices such as deep breathing, meditation, and yoga and be kind to yourself. Remind yourself that although you may feel your circumstances are out of your control, you can still control how you react to them. Shower, shave, comb your hair, and style it. Paint your nails, and put on a good pair of jeans. Look in the mirror and remind yourself what it's like to feel good in your own skin.
Keep yourself busy in what makes you feel good
Any movement you make when you feel lost will feel like progress. Find an album you've never heard of before, and listen from start to finish, Cook yourself a really nice meal or schedule a workout class you've wanted to try. Call someone in your family who makes you feel secure, safe, and happy.
Understand that change happens in the mess
The truth is that we often can't feel better until we have a little meltdown, or a big one. Change means shifting into something different, and to do that we may need to let go of some things and allow them melt away. This can get messy.
Ask for help
There are so many people in the world whose purpose it is to help people like you. Reach out and ask for help. You don't have to figure this out all on your own and sometimes simply having a chat with someone can provide the insight you need to move forward with ease. Whether it's a life coach, mentor, friend, counselor, and be open to the guidance and tools that come your way.
If you need to talk to someone and get some help as well, you can chat with our Teentalk Expert between 11 am – 8 pm on our website or drop an offline message to expert@teentalkindia.com
Even though it might be painful and frustrating, feeling lost can become an opportunity to grow. Feeling lost can redirect us toward what really matters to us. It can inspire us to take a trip and relish new experiences. Feeling lost can be the first step in creating a more fulfilling life. It can be the first step in reconnecting to ourselves. Give yourself the space and resources to find what you need.