Willpower is like a body muscle in many ways. Many studies and researches have proved that willpower and self-control are essential to lead a happy and successful life. It has also been seen that teens find it difficult to work through difficult tasks when their willpower had been depleted. However, willpower can also be strengthened. Here's how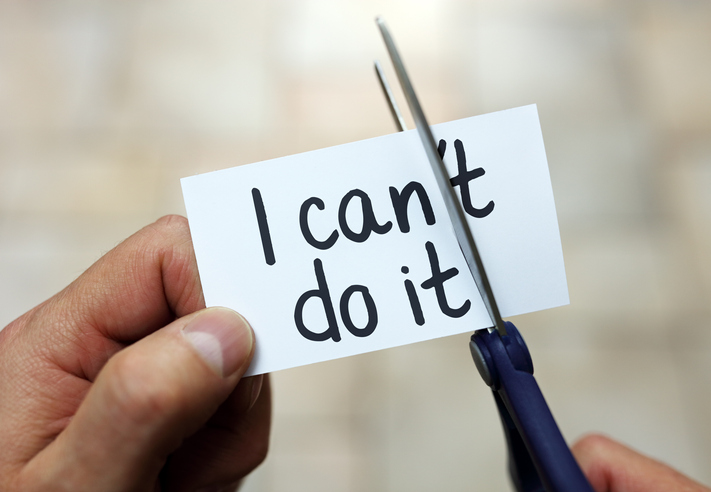 Do not keep yourself in a consistent mode of willpower depletion
Weight-lifting is a great way to build muscle. You also know that spending half an hour lifting weights just before moving heavy furniture will make your muscles too fatigued to do a good job. It is also not wise to spend hours daily lifting weights with no recovery time at all. The same holds for willpower. While wisely exercising self-control is a great way to build willpower, never giving yourself a break is a good way to deplete your resolve.
Use your imagination
Imagination is a powerful tool for improving willpower. Often our body responds to imagined situations in the same way it responds to experienced ones. If you imagine lying on a peaceful beach, listening to the waves gently lapping the shore and tasting the salty sea air, your body will respond by relaxing. If instead you imagine being late for an important exam, your body will tense in response. You can use this to your advantage in building willpower or even to keep unwanted thoughts at bay.
Build good habits for stressful situations
Stress also strongly depletes willpower. When people are stressed, they tend to go back to ingrained habits, often the bad ones and that is not a conscious choice either. People usually resort to old habits without thinking because they are in a stressed state.
Imagine, for example, that you have an important exam tomorrow. Your grade in the course depends entirely on how you perform. Under this situation, your body will respond by boosting stress hormones, notably cortisol, which develops cravings for carbohydrates. So perhaps you will take support of your favourite chocolates. But the downside of dealing with stress this way is that, in the long run, you risk obesity, diabetes, and cardiovascular disease. Every time you respond to cortisol surges through unhealthy means, you strengthen those habits. This virtually guarantees that under times of stress, you will fall back on these habits.
So when in stress, respond to mild stressors with healthier choices, such as listening to calming music, visualizing or viewing calming scenes, moderate exercise or whatever works for you. The more you strengthen these habits, the more likely they will be there to rescue you when a major stressor comes along.
One step at a time
Many a times, people give up not because they lack willpower, but because they feel overwhelmed by the magnitude of the goal they must accomplish. A good way to deal with this feeling is to break the goal down into manageable pieces or subgoals, and line them up in a sequence that guarantees success.
The advantage of this strategy is that it not only guarantees success, but will never put you in a state of willpower depletion. As you reach each subgoal, you will get a huge sense of satisfaction and pride in yourself, making it that much easier to tackle the next one.