Have you ever discussed with your bestie whether he/she knows what the tactics to impress someone are? Probably not. Because we don't want to acknowledge the fact that there is someone who means that much to us that we'd do things to please him/her. But that doesn't change the reality. And we all, at some point of time or other, wish to influence someone.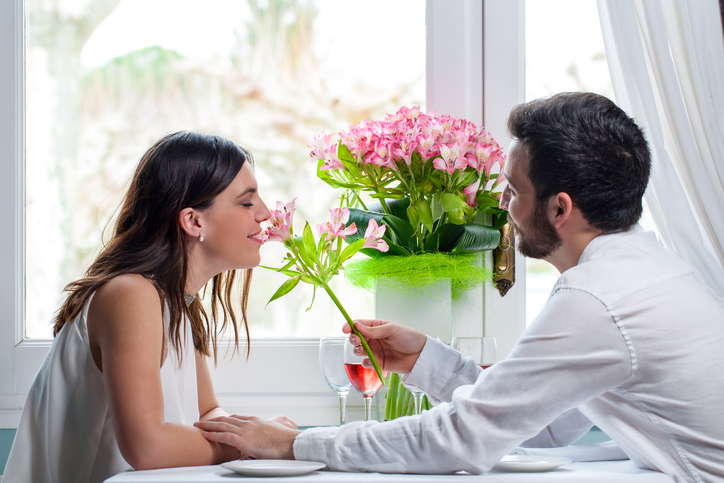 So let's get started on how to do that.
Know your speciality
We all have some special skill in us. And when you are good at something, people tend to notice and appreciate it. You have to find what you're good at, not what you want to be at or what he/she is good at, but something that's naturally there in you. It could be singing, cooking, gardening or anything under the sun. Just make sure it's all natural and you display it in front of them in a subtle manner. Afterall you want to impress and not give complex.
Be yourself
Try to be the real version of you. Don't fake to be someone you're not just because you think he/she might like it. Be confident and let it show in your body language too. Be upfront and honest about who you are, your likes, dislikes, friends, weaknesses etc.
Watch what you're wearing
Answer this question; would you like a guy/girl who is always wearing loose, baggy or same kind of clothes? No, ofcourse not. This doesn't mean you have to go all the way out and dress like a rockstar all the time. Wear nice fitting, cleaned and ironed clothes and don't stick to a certain style, keep changing it.
Smell good
We all are attracted towards good fragrances. Fragrance is an excellent way to get noticed and registered in the minds of people. Though it shouldn't be too strong to handle or it will give you and him/her a headache too. Wear a subtle perfume. Boys should choose notes of musk, citrus or aqua and girls should go for the notes of amber, flower or fruity.
Let them know you like them
This is hard for many, especially girls. When you have that someone around you and you have all the butterflies of the world in your stomach, it's gets easy to goof things up. On the other hand you also don't have to throw yourself at him/her. Wear a smile and be gentle and show that you have a soft corner for him/her. Show concern and affection for him/her in a way he/she notices it and knows that you aren't like this to everyone else.
Remember the fact that you might be able to impress someone special of your life. But before that make sure he/she is worth it and more importantly is not seeing someone else. If so, then move on and acknowledge that your Miss/Mr. Perfect is still waiting to get impressed by you or who knows he/she might already be.