With increasing uncertainty and rising financial problems during the COVID-19 lockdown, most of us are looking for ways to make ends meet for our families or providing a shoulder to lift the financial stress on our parents. Others are simply searching for ways to fill the excess free time on their hands. Either way, what's better than sitting in the safety of your homes and earning money? Here are 5 easy ways to earn money during the lockdown while you stay safe and stay home
Writing and e-books
If you've wanted to be a writer, the lockdown is a perfect time to start. Reach out to websites for whom you could write articles, blogs, reviews and listicles to earn money. However, before you start writing make sure to read the existing content on the website and understand the style and format of writing. UPWORK, FixPocket, PeoplePerHour and Constant-Content are some websites that offer freelance writing opportunities. Using your writing skills can be a great way to earn money from home.
Channel your creativity
Most of us possess a large number of varied skills in the field of creativity. These skills could include dance, game-developing, craft, video-editing and many more. If you channel it correctly, your creativity could help you earn money. You could develop an online game and sell it, start your own dance classes if you are adept at a particular dance form or earn money through editing videos and pictures for friends and family.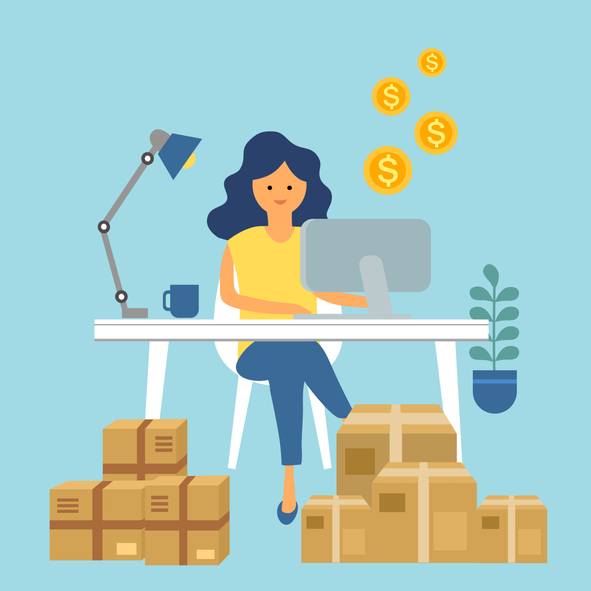 Online tutoring
As schools and colleges shift to online classes, students require extra help to fill the gaps in their understanding and more parents are on the look-out for online tutors. If you have a thorough understanding of a particular subject, good communication skills and a good temperament to deal with young adults and children, you can earn money by taking online classes. Apply to websites that connect tutors to students or simply spread the word about your classes through friends and family.
https://www.vedantu.com/become-a-teacher
https://www.urbanpro.com/online-tutoring-jobs
Turn old belongings into money
The lockdown allows plenty of free time; use this time to clean up your house and clear out the closets and drawers in your room. You are bound to find old DVDs, furniture, gadgets, home decoration, clothing, accessories etc. that you could sell online to earn money during lockdown. Ebay, OLX, Quikr are some sites where you can turn your belongings into cash
https://www.urbanpro.com/online-tutoring-jobs
Freelancing
Freelancing is a great and flexible way to earn money across several domains including designing, digital marketing, photography, content writing and many more diverse fields. Use your expertise and interests and connect with job portals and companies that offer freelancing job opportunities.
https://www.peopleperhour.com/
https://www.naukri.com/online-tutor-jobs