Communication skills play a vital role in our lives. It affects many aspects of our lives from a professional career to social behaviour and relationships. Good communication skills not only helps you in maintaining a good image and relationships but also increases the likelihood of getting what you want in life. Especially in today's world, when we are depending heavily on sharing information, greater emphasis is paid on good communication skills, so that it becomes easier to deliver and understand information quickly and accurately. Hence, good communication skills are crucial and should not be avoided.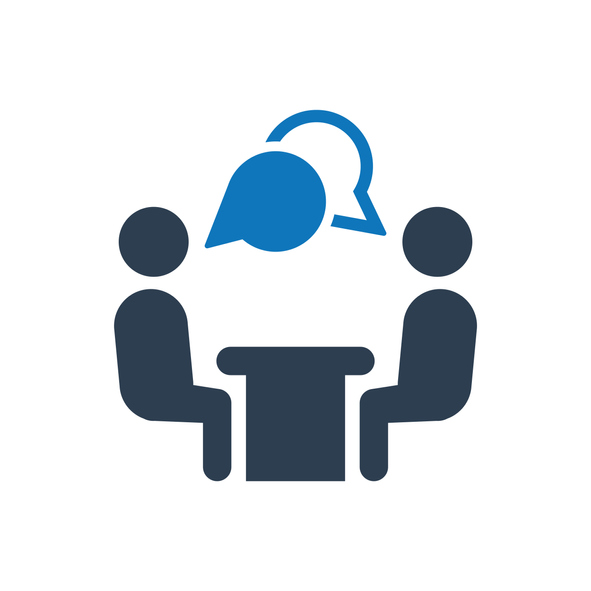 On the contrary, poor communication skills can have a negative impact on us. Not only this, but a poorly delivered message may result in misunderstanding, frustration and in some cases disaster. To communicate accurately is to be understood and understand.
Here are a few 3 easy tips to improve your communication skills:
1. Become an active listener
Listening is an important element of communication and is often neglected. A good listener asks questions, respect people's right to disagree, and know when to offer advice and help. Here are ways to become an active listener:
Let people talk: Don't interrupt, when someone talks to you about something important or difficult, with your story even if it is relevant. Let people finish talking and then take your turn.

Don't judge others

Know that people might disagree with you

Ask open questions: Rather than asking 'yes/no' questions, use open questions that let the speaker take the discussion in the direction they want. For example: 'Can you tell me about...?'

Show them you're listening: You can do so by asking questions about what they tell you, and recap what they've said in different words to see if you've got it right. People will trust you more if they know you're really listening to them.
2. Be an assertive communicator
Mainly there are three ways to communicate:
Aggressive communication involves speaking in a forceful and hostile manner that alienates others
Passive communication is characterised by not expressing your thoughts, feelings or wishes. This form of communication can make you feel like others are walking all over you.
Assertive communication involves clearly expressing what you think, how you feel and what you want, without demanding that you must have things your way.
When you are assertive, you can:
express your own thoughts, feelings, and needs

make reasonable requests of other people (while respecting their right to say 'no')

stand up for your own rights

say 'no' to requests from others, without feeling guilty
3.Mind your body language
The way you speak which also involves the volume and tone of your voice, physical gestures, and your facial expressions has an immense impact on how your message will be deciphered. For example, if you fold your arms in front of your chest and look stern, people are likely to feel defensive even before they've heard what you have to say.
On the other hand, an open posture, calm voice, and relaxed body language will help the other person feel at ease.
Remember ROLES, an acronym that might help you remember good body language:
R – Be relaxed and comfortable, and don't fidget
O – Adopt an open posture
L – Lean towards the person – not too much, but just enough to show interest
E – Maintain eye contact, without staring
S – Face the person squarely