Friends are an inseparable and important part of a teenager's life. And Friendship day is the best way to celebrate this bond together. Friendship Day is the perfect time to show your friends know how much you love and need them. The day calls for celebrations and fun with your closed pals. The best way to celebrate this day is to spend the day in a way your friends and you enjoy the most. However, if you want to be creative and do something fun and unique to make this day memorable, here are some celebration ideas for Friendship Day. So go on and have a fun and fabulous Friendship Day celebration!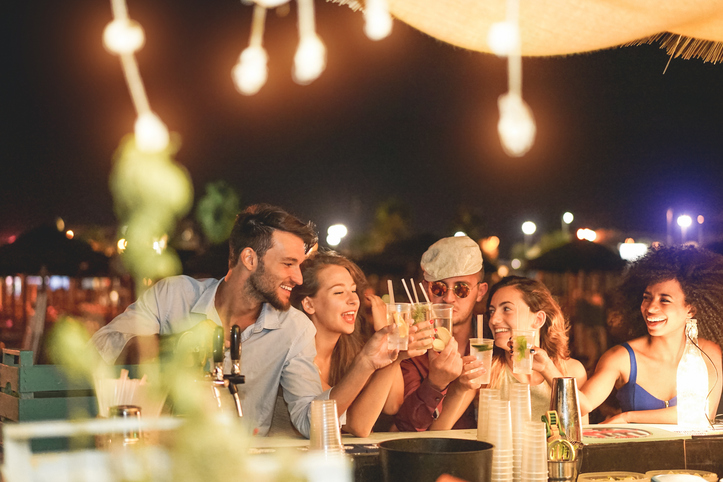 Sleepover party
Call all your friends at home for a sleepover party. Don't forget to stock some soft drinks, chips, popcorns, burgers, pizzas, etc for the night. Start planning for a movie marathon from the day itself and ask everyone to make their suggestions. Every group has a signature song or two, play it to the top and groove with your friends.
No-tech party
You can organize a simple party for your pals at your home. Invite them and prepare a special menu for them. You can have various indoor and outdoor games organized as well. Just a little tweak here would be, the moment your friends come to your party, they will have to surrender their phone to you. A party without any intervention from gadgets and technology would be a memorable one. Also, ensure that all the devices that are surrendered to you are kept in a safe place and you return to them safely.
Rediscover your 'Adda'
Most strong friendships have their foundations in schools or colleges. Visit the place where you and your friends used to spend time together in school or college and recollect old memories.
Outdoor fun
You can plan a camping trip, treks or any other adventurous activity that you and your friends enjoy. Or you can attend any other activity that is happening in your town with your friends.
Road trip
Nothing is better than having your pals with you on a serene long drive. Make sure you have sufficient fuel, tools, and a spare tyre. You can play your favourite songs, stop at multiple places to take food breaks and selfies and additionally, you can visit a friend who lives away from you all.
If you and your friends have a unique way of celebrating Friendship Day, then comment below and let the world know.