Intelligence accounts for about 50 percent of your success, and all the other typical self-improvement stuff—positive thinking, goal-setting, time management, character development, etc.—gets the other 50 percent. Intelligence is your ability to think at a high level. Studies have shown that there is a direct correlation between high levels of intelligence and success in life. It's actually one of the biggest predictors of success. It's your ability to manage and manipulate life with your mind. It's the closest thing to a superhero power you're going to get in this world.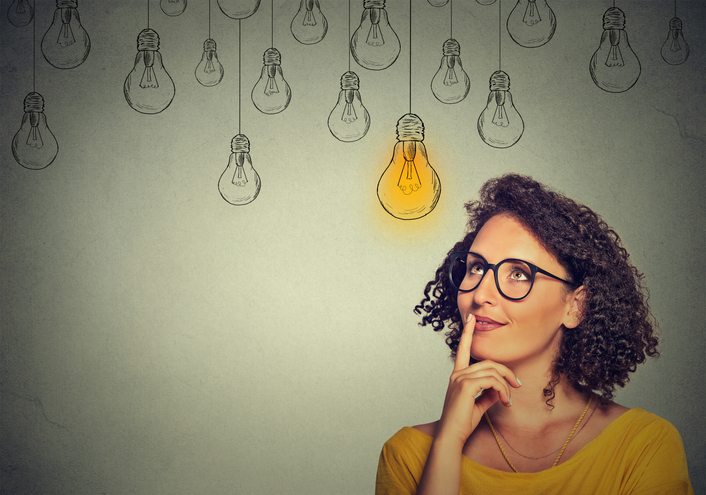 IQ, or intelligence quotient, is a comparison of your cognitive abilities to others of your own age. The human brain performs well under better supervision and training. The IQ levels are not some measures of intelligence which will remain stagnant over the long run. Nourishing the brain, just as you would with your body is essential to improve your IQ levels over time.
So how can you increase your IQ? Here are five ways, but it really all boils down to stretching your brain by learning new things:
Become a new age man or woman: Study history, science, psychology, art, languages, math, music, etc. Learn how this world works. Add depth to your mind and character. Read at least one book a week. Start to notice the patterns. Intelligence boils down to pattern recognition. Being open to new experiences and seeking out new things to do and learn is a personality trait associated with higher IQ.
Learn a musical instrument: Learning to play music is the equivalent of giving your brain a full body workout. Simply put, playing an instrument lights your entire brain on intellectual fire and has lasting impact on math and spatial reasoning skills.
Practice meditation and deep breathing: Meditation is all about focused breathing, but adding a factor of visualization and meditation will help you improve your IQ significantly. While you're at it, try visualising a new possibility or an activity, activating all of your senses while doing so. Meditation stimulates your cognitive brain and you can work on different muscles of your body by stimulating them through daily meditation.
Play Brain games: Crossword Puzzles, Rubik cube and Sudoku are some of the great games that would significantly improve one's IQ levels with a few minutes of game time each day. To add more value to this game time, try adding social interaction factor to your puzzle games, think of Scrabble. An activity involving both hand and eye coordination simultaneously helps users to focus better, improving the IQ in turn.
Eat a rich diet: If you want your brain to work its best, feed it high-powered fuel. Some of the best foods for the brain include berries, dry fruits, avocado, eggs, olive oil, coconut oil, dark chocolate, cold water fish, and turmeric. Limit your junk food, caffeine and nicotine intake.
No matter how much people state intelligence as a factor of genetics and hereditary, most of it also depends on the environment. Nourishing your brain with a sustainable environment is essential for a healthy development of your brain. An enriched environment where active learning is promoted is crucial for the brain to show better signs of development.