Most teens struggle with how to manage time effectively. Since the life of teens is splintered by many demands like academics, social, friend, family, etc, it becomes crucial to manage time effectively and cater to everything but in a limited span of time. If you're wondering how we are here to help!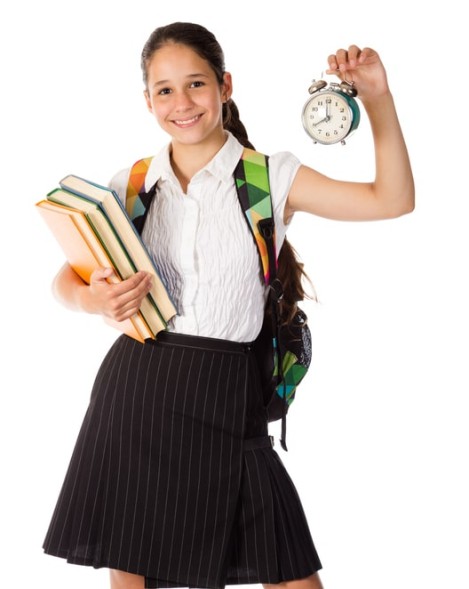 Figure out your style
Start by understanding your own unique rhythm. Each one of us has times of day when we are able to be more productive than other times. Try to figure out your productive periods rather than simply deciding what to do when. Take charge of your time if you really want to be effective.
Know how to manage stress
When it comes to managing time effectively, there is no room left for stress. Stress, for teens, is of two types: internal and external. Internal stress is self-imposed like I need to get more than 95% this time, and external stress is the consequence of pressure and deadlines, like, I have a test tomorrow. To manage external stress it is best to quit procrastinating and starting your projects on time, asking for extensions from teachers, or dropping extracurricular activities. If you put a lot of internal pressure on yourself, then you need to have a perspective on what's important and what's not. You can take help from your parents or teachers about this.
Understand how priorities work
You have a Maths test on Monday but your friends are going for a movie on Sunday. You might think of ditching the exam preparation and going to watch the movie but how about this, you prepare for your exam on Sunday morning or afternoon and then can enjoy it with your friends later that evening. Know what is more important to you and also consider the result of avoiding it.
Learn to start early
Not completing assignments on time, being late for activities, or waiting till the last minute to get ready for the family get-together, are all signs of procrastination and poor time management. When you are aware of the upcoming test, project deadline, family event, etc, why not start preparing for it a little early and save yourself from last-minute commotion?
Manage technology distractions
Mobile phones, laptops, tablets, etc are all distractions especially when it comes to studying and academics. Make a list of ways your phone serves as a distraction, then come up with ways you can control the distraction. This will help you to solve problems in your own limits.
Lists are NOT enough
To-do lists are an organizational strategy, not a time management one. You also need to learn how long tasks take, how to plan your schedule using strategies like blocking out chunks of time to devote to certain tasks, setting goals for the day, identifying the steps to complete each goal, and anticipating roadblocks that might thwart your efforts.
The habits you develop during the teen years, contribute a lot in making the kind of adult you would be. So instead of wasting your time and energy on things that don't matter, learn to start managing time to be more effective.