Celebrities hold a special and powerful place in all our hearts and minds for various different reasons. They sometimes win us over by their brilliant work, sometimes by their views about the community, sometimes their styles, sometimes their interactions with others in the industry and so many other ways in which they grab our attention.
Teenage is a vulnerable phase when the environment plays a significant role in the teenager's setting f view points, beliefs, life goals, interactions, habits, behaviors, attitudes and so forth. Celebrities play a vital role in carving these aspects of the teen, from positive to negative.
Everything has its pros and cons. Let's look at the negative effects of celebrities on teenage behavior and attitudes.
Teenagers often feel dissatisfied with their appearances based on how celebrities look.

Teenage girls especially feel like they have an imperfect body shape and compare themselves to how a celebrity looks in pictures, videos and otherwise in the media

Often when celebrities talk about their diets and workout regimes, teenagers try to adapt to them even when they may not be of nutritional value in their age.

Eating disorders can prevalent among teenagers which can be attributable to celebrity appearances and the need to be skinny

Body dissatisfactions can often result in low self-worth, depression and a false idea of healthy weight and size

Substance use is also another factor which is often picked up on from the media and celebrity culture

Some celebrities also openly flaunt their luxurious lifestyles and hobbies which indirectly persuades teens to aspire for the same. This may lead to teens doing illegal things such as stealing money from parents or others, unhealthy spending habits and/or risky behaviors to ensure that hey also have a life similar to that of their favourite star
Everything has a positive and negative impact on each of us. Just like that, celebrities are not only a negative influence for teens but also promote several positive qualities and acts. Let's take a brief look at some of those positive attributes.
Their involvement in charity and helping the community encourages teens to do the same

Promoting self-care and mental health

Hard work and dedication to what they do

Many celebrities now speak against 'perfect' skin and body and being more natural and accepting of how we look

Those celebrities who engage in activities such as debates, reading/writing books, serving the community, seeking higher education, joining politics, travelling, eating healthy, speaking about healthy sleep and hygiene, spreading cultural awareness, speaking about sensitive concerns and so on can also inspire teens to seek the same and build a successful career of their own. This also enables them to not focus only on the outside but also stimulate their brains and intellect
Teens are bound to feel attracted to things their idealized star may be doing. They learn from media and what others do and gradually build an experience of their own. There is a fine line between following your favourite celebrity and obsessing over everything they do. Talking about these subjects and the celebrity influence with teens is important.
Talk to each other when you can and reflect on the extent to which you feel influenced by your loved singer, actor, author, chef, director, or any other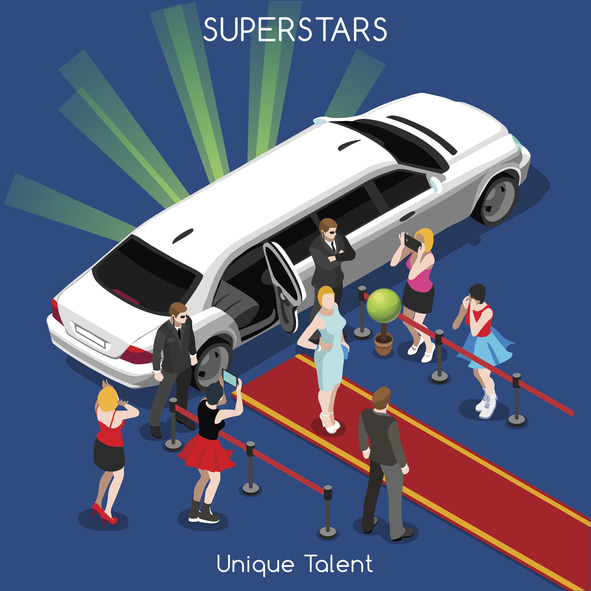 popular person. Try to hang onto their positive attributes and grow as they did. We all learn from each other and doing the same with celebrities is just like that.