Commonly we believe that being introvert is about being shy and being an extrovert is about being a party animal. However, it is far more interesting and complex than that. It is really about energy levels and how our brains and bodies react biologically to the things around us, particularly to people and noise.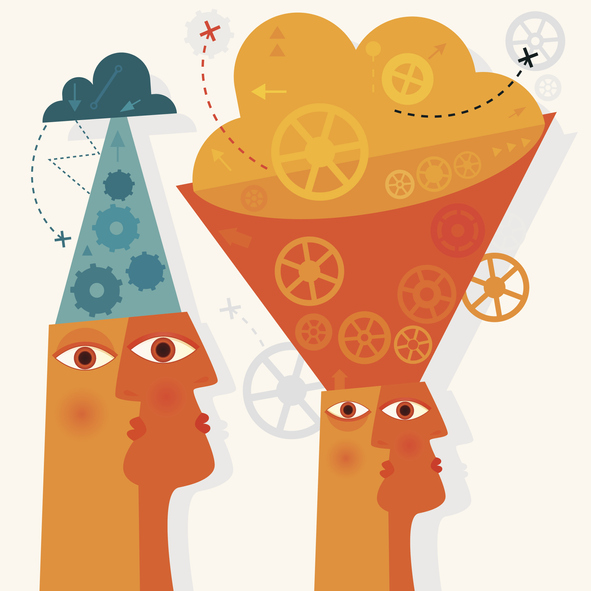 Extroverts get a high out of being with people and gain energy from social situations, which is why they are often on top at parties. But they also enjoy solitude and quiet time, and many times extroverts are not noisy themselves. On the other hand, introverts spend less energy in social situations. This does not mean that they cannot enjoy it, they can. But it does mean that they can be exhausted more quickly and may feel stressed if they do not get some peace. They just need time on their own and this need tends to be greater in introverts.
Nobody is entirely introvert or extrovert, but somewhere on the scale and may behave differently in different situations. Below are a few common features of introverts and extroverts to help you understand your personality better.
| | |
| --- | --- |
| Introverts often tend to | Extroverts often tend to |
| Concentrate inwardly and enjoy time thinking | Focus outwards and look for new experiences |
| Being happy relaxing on their own and being quite | Easily outgoing |
| Be tired by social interactions, even if they are enjoying it | Get energy from social interactions |
| Prefer talking to one person at a time | Enjoy having lots of people around them |
| Prefer contentment to the excitement | Have lots of super-positive emotions like desire, joy, excitement, etc |
| Do not enjoy risks and thrills very much | Thrill-seekers, enjoy risky and new experiences |
| Suffer more from embarrassment | Show their emotions clearly on their faces |
| More reserved at showing emotions | Enjoy working collaboratively |
| Dislike working collaboratively; often do well on their own | |
Can you change your personality?
Many introverts learn to perform as extroverts at least some of the time. There are things in school and college that require you to be an extrovert, like putting up your hand to answer, presenting something to the class, giving speeches, attending school functions, etc. These activities bring advantages like boosting your self-esteem, and therefore, they are worth trying.
The practice is the key here too. The more often you do a difficult action, the easier it becomes to do next time. Learn relaxation skills, find the symptoms of nerves that are only temporary, try to feel positive afterward- all these are going to be helpful. Also, introverts may experience more embarrassment than extroverts and feel awkward and self-conscious too. In this case, remind yourself that feeling embarrassed or awkward is absolutely common. Rather they are positive emotions that are designed to make you sensitive to others and to situations. Others are not usually judging you as much as you think, they have a life and concerns of their own and most of them will be sympathetic to how you feel.
This doesn't mean that you don't have to be an introvert, but its worth learning to do some of the things that extroverts find easier. In the end, do not assume that people who are all smiles are always happy, quiet people can be happy too.