With a wide variety of formats, recommendations and types available, it is only natural to panic while creating a resume. Once you start forming the draft of your resume, there are furthermore questions like what shall I enlist as my interests, shall I also mention my references, should I put my summary at the beginning, etc. For fresher, a resume is their first impression on the HR managers that will convince them to hire the candidate. Therefore, a resume should be thought of as an advertisement for yourself, after all, you are a product to them. Try to make your resume a factual one and sound like a responsible and sincere person. A proper resume will make the impression of you being a mature person. Here are a few important tips for writing a resume for freshers.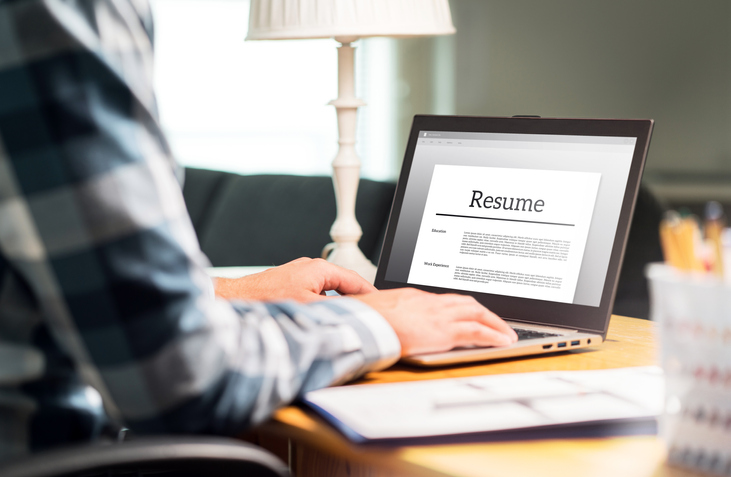 Select a resume type
The first step towards creating an effective resume is to choose a relevant type. You can choose among functional, chronological and combination resume. For freshers, it is recommended to select a functional resume as it emphasizes more on skills and less on experience which freshers do not have. You can take the help of Google and find more about it.
A catchy header
The header of a resume includes your name, email address, phone number, etc. It's best to mention your details at the beginning of the resume as it becomes easier for HR people to sort the profiles.
Meaningful career objectives
Since you are new you are all set to start and give a direction to your career. Therefore, draft an impressive and practical career objective which clearly states your interests. Avoid using, "I am seeking a job/position/career...", as everyone knows you are applying for that specific job. A precise and to the point goal or objective will give a better understanding about you to the HR managers.
Make it readable
Obviously your resume will be read by another person, hence attention should be paid whether it is readable or not. Don't choose fancy font styles, and go for simpler fonts like Arial, Calibri, Times New Roman, etc. Do not use capital letter unnecessarily as they appear to be shouting letters. Use proper spaces and indents. Maintain a set font size for different texts, like 16 for all heading, 12 for running matter, etc.
Add keywords
Many recruiters use ATS (Applicant Tracking System) to shortlist resumes, so include job-related keywords in your resumes. Read the JD (Job Description) carefully and pick up which words are more related t skills or abilities that the recruiters are looking for.
Highlight achievements
Since you do not have any experience, it is wise to highlight your achievements and accomplishments. Include all that you have achieved in academics, extra-curricular activities, and projects. Also mention your internships, if you have any, as they will add weight to your resume.
Proof-read your resume
A resume with grammatical errors or typos will make you look like a careless and irresponsible person. So always proof-read your resume first and then get it proof-read by someone else who has a command over the language.
Hope these tips help you in creating an effective resume. All the best!