Happiness is a state of mind that comes and goes, but some people always seem to be happy. Is it because they've achieved their goals or found fulfilment in life? Infact, happy people appear likewise as they experience joy. Happiness depends on how you perceive your circumstances and what you choose to focus on. Happiness is also a habit, therefore, even in extreme situations, happy people act differently.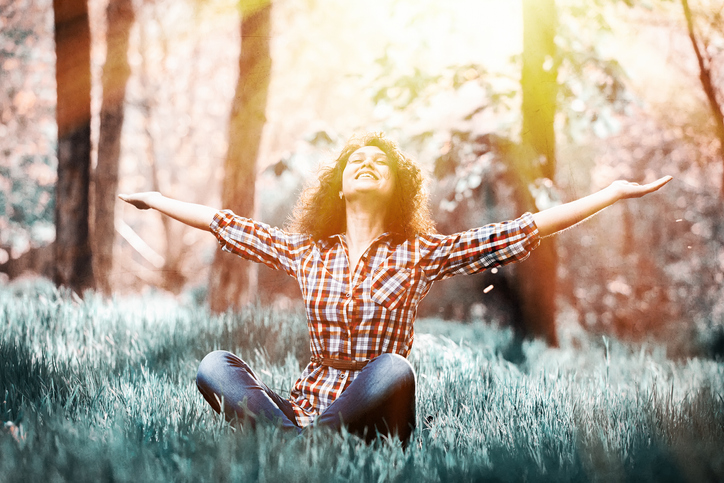 Happy people tend to follow a certain set of habits that bring peace to their lives:
They follow their passion
Happy people have the ability to find and pursue their passions in life. They alter their lives in a way that allows them to spend their time doing what they love. They work hard and make sacrifices along the way, but while doing the things that they love the most.
They choose their friend circle carefully
They surround themselves with positive and optimistic people who help them reach their goals as they know their friend circle can either have a positive or negative influence on their lives.
They feel contended with what they have in life
They count their blessings instead of craving after the next shiny object and they appreciate with what they have. They are genuinely thankful for the things that they have already been blessed with.
They always help others
There is a strong connection between helping others and being happy and hence, this is a great way to experience positive changes in our own lives.
They focus on their health
Happy people spend time working on both their physical and mental health as they eat well, exercise, and manage their stress. They know the fact that taking care of their body affects their energy levels, ability to focus, and their feelings.
They see challenges as opportunities for growth
They face all types of problems, just like everyone else, but they accept changes, viewing them as a challenge, and even in the most difficult ones they see opportunities for growth.
They just remain themselves
They don't pretend to be as they know there is only one of your kind. They think I am beautiful, unique, awesome and simply amazing. Happy people are totally happy in their own skin, flaws and all.
There are so many things that you can't change, but you can control how you see things. If you're not open to be happy, happiness won't come knocking at your door. It's up to you to be happy, regardless of what happens around you, because you have the most powerful kind of control in the way you let what happens affect you.