Sleeping well at night is a must in order to lead a healthy life no matter which age you're in. However, the importance of sleep is crucial among all in teenagers as it is the peak time of growth and development both physically and mentally. The irony is as important sleep is in teenagers, it is becoming something that's missing in the life of teenagers today. One can blame the advent of the internet and gadgets, but the vitality of sleep cannot be denied whatsoever.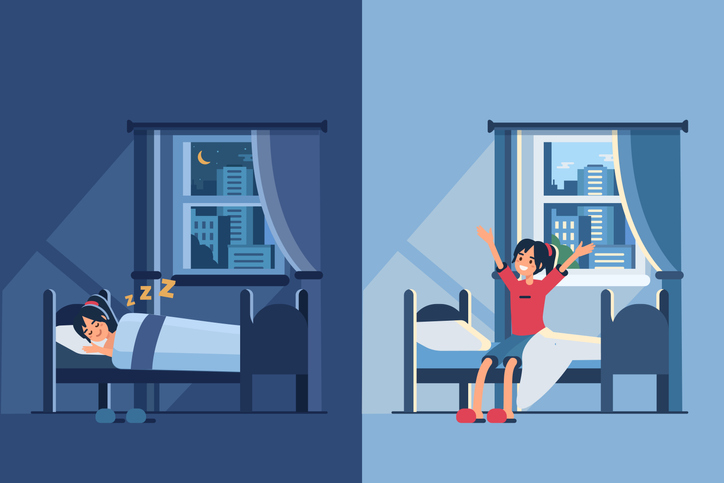 In general, adolescents need approximately 9 hours of sleep daily, as suggested by researchers. The effect of sleep deprivation is profound among teenagers on their health and academic performances. Recent researches have also found that teenagers who don't get sufficient sleep often suffer with various physical and mental issues and their academic potential also decreases.
So after knowing all this, it is pretty much sure that you do want to get a good night sleep, but as usual, there are many obstacles to it. Worry no more! We are here with some useful tips to sleep better at night:
1. Make your bedroom a quiet place
Turn off your laptop/computer/tablet before going to bed. Also, try to avoid using any sort of headphones and music electronics. Contrary to belief, music doesn't help you fall asleep. If your house/hostel/PG is loud at night, use earplugs.
2. Take a warm shower
Take a warm shower before going to bed and adjust your room's temperature to 20 degrees. Studies have shown that when your body cools down, it becomes easier to fall asleep. It is common to wake up when the room gets hotter.
3. Blackout your windows at night
Keep the door of your room shut when going to bed. Turn your clock to face the wall so that you don't make it a habit to check the time when you're in bed. You can also consider purchasing a comfortable sleep mask that prevents light entry.
4. Bring in light when you wake up
Open the shades or turn on the lights when you wake up. Early light of the day helps in resetting the brain to push your bedtime to an earlier hour.
5. 'Chill out' before going to bed
If you frequently stress out, which is common in teenage, do some yoga or meditation to ease your racing thoughts. Going to bed while being worried decreases the quality of sleep. If you face problems relaxing then get a check-up done.
6. Have high-carb snacks
Many dieticians recommend that eating high-carb snacks before going to bed helps in falling asleep faster, as thee snacks make you warm and sleepy. There are plenty of options of high-carb snacks like cereal, fresh fruits, dry fruits, vanilla wafers, popcorn, or toast with jam.
Apart from these, aromatherapy is also believed to boost sleep. Orange blossom, marjoram, chamomile, and lavender scents are some soothing fragrances for bedtime. For more tips, you can also check this https://olympiadimages.dbcorp.in/video/explore/general?v_id=60021
Have a good night!