Moving to a new city alone can feel unmanageable. You can feel lonely, depressing, and terrifying – but it doesn't have to. Leaving behind your old home and moving to a new city can be very nerve-wracking. Fortunately, there are ways to get well prepared and avoid, or at least be ready to face all the knocks you can stumble upon down the road. You can overcome all this by being prepared with your transition plan: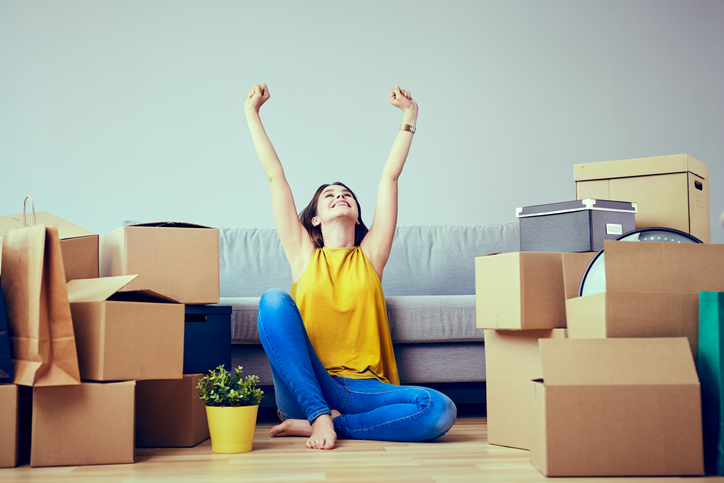 1. A perfect house
Hunting for a good house in a new city can be difficult if the accommodation has not already been provided by your institute or college. You have to juggle between agents and owners. Thankfully nowadays you can conduct your house search online before moving to another place. Some website that can help are, Housing.com, commonfloor.com, Magicbricks.com. You can also connect with Facebook forums who deal with brokers of flats/houses.
2. Good food
Initially, food can be a major concern. It might cost you more if you eat outside almost every day but cooking on your own when you are still unpacking can be equally nerve-wracking. Also getting accustomed to a new city's local cuisine can take a while. For your rescue, you can search for some good Tiffin centers, or you can also try food delivery apps. Well, if you can experiment sometime, you can get an induction plate or a micro-oven or hire a maid, if you can afford.
3. Recalibrating to a new environment
You might face a language/culture barrier. Elsewhere too, each Indian city has its own tradition, culture, and beliefs. It might take a while to appreciate and fit in. You have to allow yourself to settle down at a new city, physically and emotionally. After which, you can develop an interest to learn about the local culture. Your college mates or colleagues can be a good medium to learn about the city.
4. Navigating within the city
Being in a new city you clearly don't know the roads that's what certain auto or cab drivers count their advantage on by charging twice as extra than normal. Finding means of transportation in a new city is a tedious task. All you can really rely on in such situations is your smartphone for maps or Google offline maps.
5. Pack wisely
Packing is tough no matter how far away you're moving. But if you're moving alone, packing too much might just shoot you in the foot later, because when you arrive in your new city, there won't be anyone to assist you to unpack. Leave behind or donate your stuff if you can. Label each carton and don't unpack all is a single day.
6. Budget management
You should keep a note of all the possible expenses coming your way. It's always wise to keep aside a certain amount always to meet exigencies. This is how teens can learn budgeting and cost controlling.
While there are a lot of challenges considering moving to another city, there are maybe more good solutions to overcome them. Remind yourself to stay involved and dynamic every morning you stand in front of the mirror. If you do that, you'll be able to handle any issue that may emerge down the road. Keep in mind that you made the best judgment by moving to a new home and stick to that feeling.