Schools and colleges have started and now is the perfect time for a fresh start. Remember, last year there were a couple of things which you thought you would do or won't? In case you don't remember, here is a checklist for you to rock your year!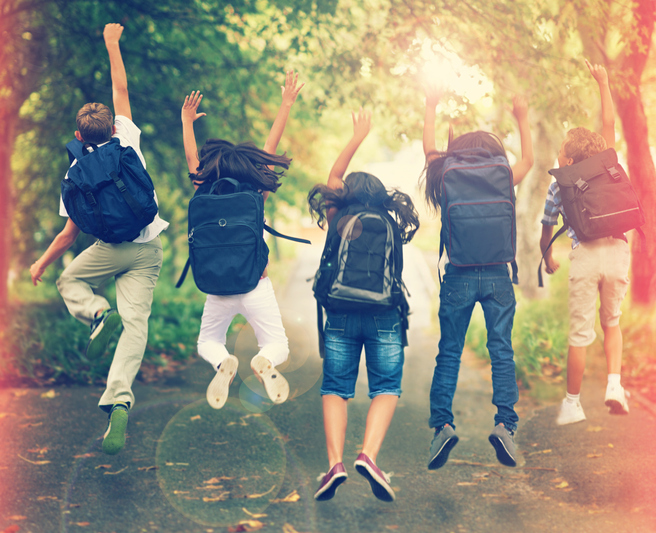 Time to making some ground rules
No TV and social media until you complete your homework. Keep your phone away while studying, even better give to any elder of your house, ofcourse you can lock it though. When you make a ground list of things in advance, you are more prone to follow them up later.
Create a morning routine
Find out how much time you need to get up, freshen up, have your breakfast and get ready. Then you know exactly when you should get up and when you'll be late.
Goal setting
Set some concrete goals for this year, like giving more time to maths, practicing football more, completing projects before time, etc. Write them down and stick in your room at a place where you'd keep a check on it.
No compromise with sleep
Scrolling down your Instagram feeds might be tempting, especially at night when you're all alone. But the hard reality is that you do regret it the next morning or day. Sleep on time and when you would wake up fulfilling your sleep quota, you'd be ready to conquer the world.
Get some interesting stationery
If you're a girl, invest in some cute stationery like boxes, pens, pencils, diaries, notebooks, etc and if you are a boy how about your favourite avenger or marvel hero? This will make studying and making notes fun and exciting.
Planning and Journaling
One of the best things about being a student is setting up your planner, Isn't it? If you haven't got the bullet journal craze, now is a perfect time. There are plenty of videos on how to create, design and maintain a journal on Youtube.
You also have to find your ways of relieving stress as it is an inseparable part of student life. It could be talking to your best friend, going for a walk, listening to music, or anything else that is not much distracting and yet helps you feel relaxed.