Remember Kangana Ranaut's movie Queen and its lead character Rani? How Rani, a docile and submissive girl, went on a holiday all alone, had a few experiences for the first time in her life and that changed her completely. On her return, she was a confident and headstrong girl. That's how influential travelling is. It changes us and the way we see the world. And since teenage is the perfect time to create our personalities and values, it becomes even more important.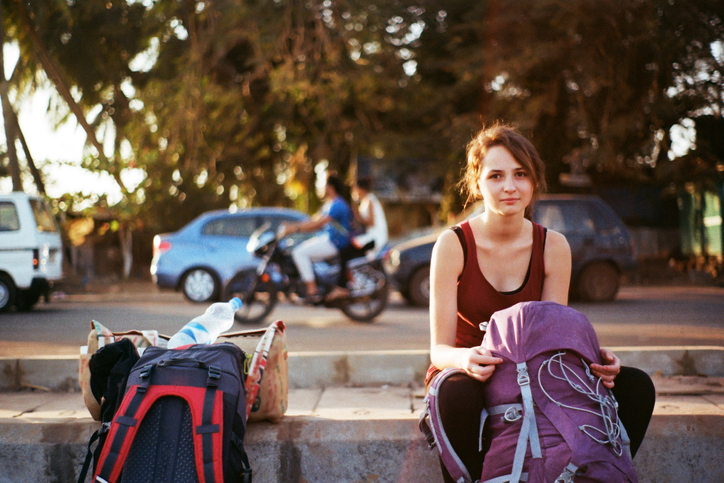 Below are few reasons how teenagers can benefit from travelling:
Travelling makes you humble
At times, culture shock and experience of how others inhabit a dwelling becomes an important lesson for teens. It teaches them that everything is not about them which gives them perspective and respect. Travel influences the way we look and relate to the world.
Develops cultural sensitivity
In a world of globalization, being culturally sensitive is the key. It has become essential that we look for underlying values that may explain certain behaviour of a nation or community. Engaging oneself in foreign culture allows us to develop cultural sensitivity, acceptance and a more open0minded perspective of the world.
Travelling is an superb way for students to develop some important skills like critical thinking and problem solving. This will enable them to compete in a progressively global economy.
Coming out of Comfort Zone
Teens usually have an established comfort zone with their parents, friends, activities, hangouts and probably a community. Coming out of these daily roles can be scary and. However, the reality is that we learn in the most uncomfortable and unfamiliar situations. So when you travel to a new place and figure out that you can connect with people despite being differences, you learn to navigate through the environment and become smarter and a more competent individual. Embracing this discomfort will not only help you grow but is also the most effective way to build confidence.
Travel is particularly essential for developing Critical Thinking as it forces us to examine our own values and beliefs.
Builds Confidence
There are plenty of obstacles that you need to conquer while travelling. Like how to use public transit, ask for a grocery store or know the directions to your hotel back. This will enable you to build confidence and develop the ability to adapt in unknown situations. It makes you realize that you CAN do things, despite the obstacles.
Learning a New Language
In today's era of globalization, proficient speaking in two or more languages gives you an edge over the others. Additionally, it opens up a whole new world of people you can connect with and understand. Not to forget that more the languages one knows, the clearer his vocabulary becomes. Travelling is the best way to learn a language as you are then forced to challenge and practice your lingual skills on a daily basis.
It creates an open-minded worldview which enables us to work well with others anywhere in the world.
So if your parents aren't allowing you to travel or you have a friend, who is a terrible case of home-sickness, tell them why travelling can be extremely helpful in making your personality and giving you a broader perspective of life.