Chicken nuggets, kebabs, beef burgers, soda and fries were my favourites, until they became my biggest nightmare. I used to enjoy eating food in moderation; I don't know when it became an obsession. I became an emotional eater. Every time I used to feel sad, I used to head to McDonald's and have a burger. I was happy till I was in grade 9, but then things changed. The only persistent horror of my reality was that I was a bit chubby. A bit healthy. I was constantly fat-shamed in school. People used to call me names such as "fatso" and "pig". It not only hit my self-esteem but also increased my chances of incurring diabetes.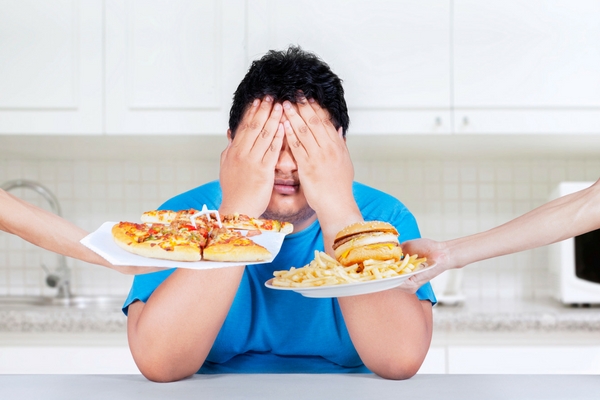 Since I was fond of food, the bullies used to eat my lunch and hide the tiffin box. I used to go to the washroom and cry. Once I told them to shut up, and they hit me on my shoulders. One of them kicked me in the middle of the legs. Eventually, I hated going to school.
My final breakdown was when I wasn't invited for the school graduation. I felt unwanted, lonely and worthless. I sometimes used to pick clothes for my female friends, but after some times, my guy friends shunned me for being feminine. They said boys don't do that. I tried to kill myself when I was 15, but failed at the attempt.
Upon noticing my helplessness, my cousin brother introduced me to a counsellor. I was in therapy for more than a year.
According to in-house counsellor Kshitija Sawant, there is a relationship between feeling low and over-eating. "We tend to look for comfort when we experience pain or distress. Sometimes, we seek that comfort through food, particularly that which is rich in fats and carbohydrates, due to the calming effect it has on our mind," she says.
Our in-house counsellor Kshitija Sawant gives tips on how to deal with bullying:
1. Become self-aware: Figure out your strengths, your weaknesses, what you love about yourself and what you don't, what matters the most to you in life and what doesn't.
2. Learn to accept yourself for the person you are: Before seeking approval from others, it is important to learn to love yourself first. Believe in yourself, no matter how difficult life seems. At some point, then the world, including your peers will come to believe in you.
3. Be assertive: Stand up for yourself and for what you believe in, even if it means keeping 'friends' or bullies at bay. Being assertive can seem really difficult at first, but the rewards are plenty if you continue to follow this trend in the long run.
4. Rise above the negativity: Instead of trying to seek approval from people, who try to bring you down, try to envision the ideal life you wish to live and start working towards those goals. Be true to yourself, go out, travel, meet new people and participate in new events, activities. Who knows, the life you deserve to live, might just be waiting for you on the other side that is outside your comfort zone!
We're here to help you. If you are in such a situatuon, contact us on expert@teentalkindia.com or chat with the Teentalk India expert by clicking on the LIVE CHAT option on the Homepage.