What are emotions?
They are strong feelings that occur because of a variety of reasons. You might feel joy when you meet a friend or you might feel embarrassment when you slipped on a banana peel. Feelings are transient, which means that they come and go.
Acknowledge them, and let go.
Thoughts produce feelings, and we feel emotions.
For the sake of simplicity, let's broadly categorise emotions into two categories: good emotions and bad emotions. Simply put, the good emotions will make you feel happy and your body will be relaxed. On the contrary, bad emotions will not make you feel happy and your body will be tensed.
Some examples of good emotions are joy, satisfaction, gratitude, hope and joy.
Anything that evokes a feeling of being happy can be called a good emotion. Some examples of bad emotions are jealousy, blame, anger, attachment and regret. Similarly, anything that evokes unhappy feelings can be called bad emotions. Here we aim to look at the above mentioned bad emotions that are labelled under the bad category, and Teentalk India Expert Kshitija Sawant gives solutions to deal with them.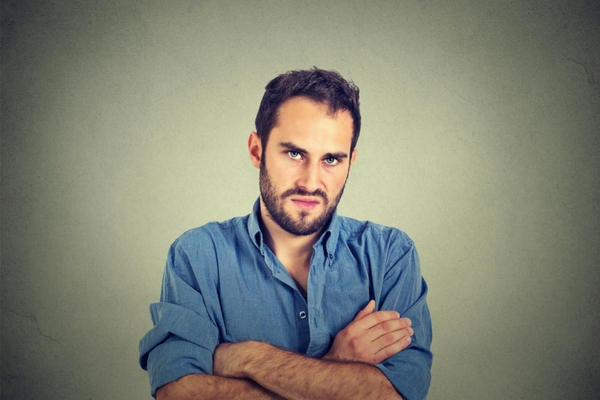 Jealousy: It is also called the green-eyed monster. It is not appreciating what you have, and focusing on what you do not have. For example, your friend owning the latest model of IPhone. You might also aspire to have it, but feeling jealous because of a material possession is not worth it.
Kshitija explains how to overcome jealousy: Shift your focus. Learn to appreciate what you have instead of focusing on what you don't have. Be aware of who you are, your roots and learn to be grateful for what you have. This might seem easier than done, but bringing about a change in your thought processes will definitely be worthwhile.

Blame: Everyone goes through unpleasant times in their life. Somebody might have treated you badly or you were unjustly being accused of something you haven't done. After a point, we have to learn to take the responsibility for our actions. Blaming your parents, teachers, cousins or friends will stunt your growth. Take responsibility and move forward.

Kshitija explains how to deal with the blame game: If you find yourself dealing with recurring unpleasant situations, then it's time to take a step back and ask yourself, if you have any role to play in what's happening, either consciously or unconsciously. Take some time out for yourself and get to know yourself better by meditating, writing down your thoughts and reading content that's relevant to what you're going through. That can give you the much needed insight in terms of what to do next.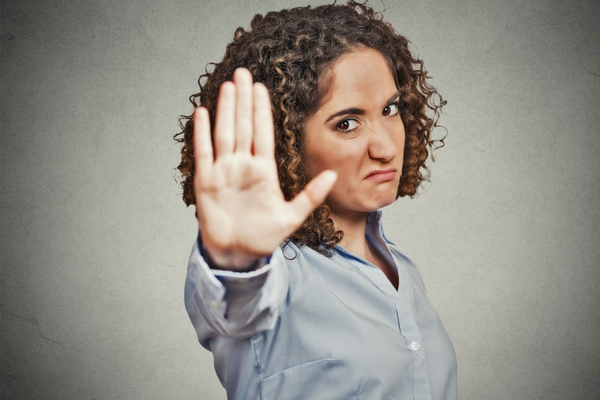 Anger: This is a strong emotion that can emerge due to a variety of reasons. However, it is important to question why something made you angry in the first place. Being angry at someone or a situation is okay, but screaming, hitting the other person or furniture and abusing is not considered acceptable.

Kshitija explains how to deal with anger: Experiencing feelings of anger in a situation is alright, but whether you choose to act on the anger or not, will determine the outcome of your situation. According to Buddha, before you choose to act on anger and say something, take a step back and ask yourself the following questions: Is it true? Is it necessary? Is it kind?

Attachment: While being attached to some people like your family and friends or material possessions with high sentimental value is alright, keeping most people and things in your life just for the sake of it will leave you stuck. Discard the old, because only then you will make the space for the new to enter your life.

Kshitija explains how to let go: Sometimes, you have let go of the old relationships, people or possessions, so that you can begin a new chapter in your life. Remember, the purpose of our existence is to keep evolving, to keep growing and for that, at times, we may have to let go of some people or things, because they no longer serve us and will not allow us to grow.

Regret: One of the reasons why we feel regret is because some event did not go as per our plans. You might have said something mean to a loved one that you did not mean to or you ended up getting caught cheating in exams and paid a heavy price for doing so; can bring feelings of regret to the surface.

Kshitija explains how to overcome regret: When things don't work out as planned, think of what valuable lessons have you learnt from that experience, what should you do in life, what should you not do and move ahead in life accordingly.
If you have a query, email it to expert@teentalkindia.com.