The work from home culture wasn't so common in India till now. But due to the COVID-19, employees are left with little option than working from home. Such individuals are facing challenges which are affecting their mental and physical health. There are researches and studies suggesting that employees are suffering from isolation, loneliness, mental stress, burn-out, unhealthy eating habits, and body aches.
According to the American Psychology Association (APA), "Social isolation can cause depression, sleep disturbance, a poor heart condition, and cognitive decline"
Let's spare a glance at them one by one-
Poor work-life balance–
As most of the people are working from home in the current situation, they are facing many mental health issues. Those who have a family are struggling to strike a balance between home and work responsibilities. People who are staying alone are experiencing loneliness as they can't leave their homes. There are professionals who work more productively once they interact with their co-workers and managers. But the present situation isn't only affecting their performance but also their emotional and mental well-being. For nearly everyone, the line between the personal and professional life has been blurred and they are puzzled.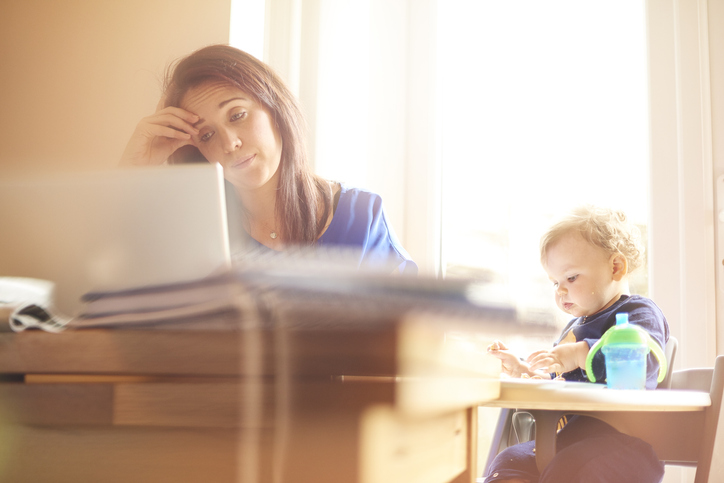 Sleep deprivation –
As the work-life balance gets disturbed, stress comes to the fore. Some companies still expect a lot of work from their employees and this is wearing them out. The sleeping schedule has changed. A lot of people are complaining about lack of sleep even if they are mentally tired.
Less physical activity, more unhealthy eating –
People are used to taking coffee breaks in between work, they used to go for a stroll, which is a sort of workout for few people and now when all those things have suddenly stopped, it's very difficult for them to work productively.
Since stress is additionally related to increasing hunger hormones, people now tend to eat more unhealthy food, whatever is easily available, and this is again contributing to an unhealthy lifestyle and stress.
How to stay fit while working from home?
Separate your workspace and don't let it interrupt in your personal life.
Set a routine and stick with it.
Use time tracking apps and follow them in your working hours.
Eat healthy food, keep some dry fruits handy so that you can munch and keep drinking water.
Take a 3 minutes break and do some stretches after every hour.
Try to finish your work on time and turn-off your laptop until the subsequent day.
Interact with your colleagues on a daily basis.
Exercise, meditate and keep doing self-care practices.
Take care of digital distancing after working hours and just try to relax.