Teenage is a sensitive and challenging phase. All teenagers are already dealing with so many issues of their own and now the coronavirus outbreak is inevitably going to make it more challenging. Every day nowadays begins and ends with the news of people affected with COVID-19 around the world. Exams are getting postponed, events are getting cancelled.
We're all locked in our homes, self-isolating for many days and now we also have this ongoing 21 days lockdown to handle. But we also know that this is the only way to fight the novel coronavirus.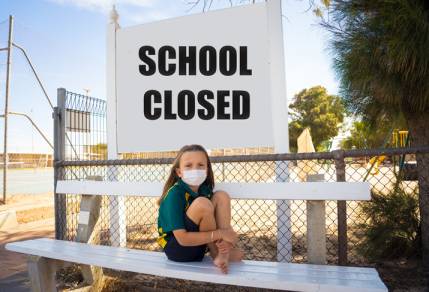 Yes, this is a difficult phase for all of us. People and especially teenagers may feel more vulnerable than others. At this point in time, it is very important to take care of their mental health. Our Teentalkindia expert would like to share with you a few tips on protecting your mental health.
With all that is going on in the world, you are not the only one to feel anxious or isolated at this time. But did you know, being anxious isn't really a bad thing. Researchers have found that people with anxiety are actually better at responding to threat than people without anxiety since their brains process threats more efficiently. This anxiety will help you to take precautionary measures like washing hands, not touching your face or staying at home.
If you feel cold, cough or fever, it is strongly recommended that you visit your doctor as the symptoms for the coronavirus is almost the same. However, having these symptoms doesn't mean you are infected with COVID-19. So it is important to get a proper check-up done.
Missing out on meeting friends, cancellations of different exams, and the onslaught of negative news can be difficult to deal with. Psychologists say, "Expressing your feelings and emotions has several positive outcomes like relieving tension caused by the everyday stressors, as well as the trauma of major life difficulties." When you share, you grow. You learn different ideas on dealing with the stressors. It also helps you realize that you are not alone facing that problem.
So in this situation, you can reach out to your friends or loved ones through voice and video calls and share your feelings.
Make and follow a routine
When everything happening around is unexpected, following a routine may help you gain a sense of control in your life. With every chore/work of your daily schedule, your mind will focus on finishing those tasks instead of feeling worried about the novel coronavirus.
There is a lot of negativity everywhere because of the coronavirus and social isolation. Most people are finding it hard to be at home. In these times, it is always advisable to do a fun activity to keep yourself happy. Social media is playing a very important role in this. People are doing Tik-Tok challenges, playing games over Instagram stories, playing antakshari on social media, making online workout videos or make-up tutorials, sharing their day to day work with their followers and friends online and many more. By doing these fun things you will be connected with your friends and will not feel isolated.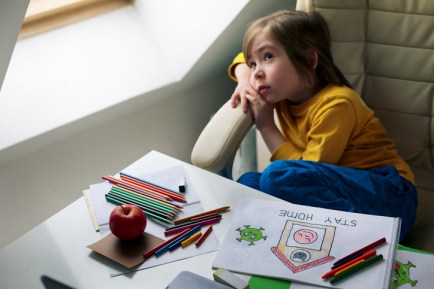 Self-love always helps you make healthy choices in life. As students you all might have been busy with your studies, schools, coaching and preparing for the upcoming entrance exams. Now that you all are home, you can actually make time for yourself where you can work on your hobbies. You can also experiment and find a new hobby. You can play online games with your friends, take care of your plants, learn to play a musical instrument or learn a new language online. You can also complete watching movies or shows you've missed. Or simply, just sit down, relax and meditate to calm yourself, to gain strength for the challenging time.