Much like Teentalk, #SplatterSpeak was an event that aimed at offering a safe and nonjudgmental platform that was both; open to and accepting of difficult conversations around pain and mental ailments.
Those grappling with emotional illnesses might seek comfort in the invisibility of it all. One can choose to hide one's emotional upheavals but the fear of coming out with one's issues is precisely what makes us suffer from them. It is the very inability to recognize and address mental health problems that makes these issues win over us!
It was with this understanding that Living Stories (by Sanchana Krishnan) decided to organize an event called #SplatterSpeak across three cities in India on the 10th of October; the World Mental Health Day. Determined to contest against the invisibility of mental health issues, artists like Avantika Mathur came together to create an event that used art as a therapeutic tool to help people overcome the stigma around their emotional issues.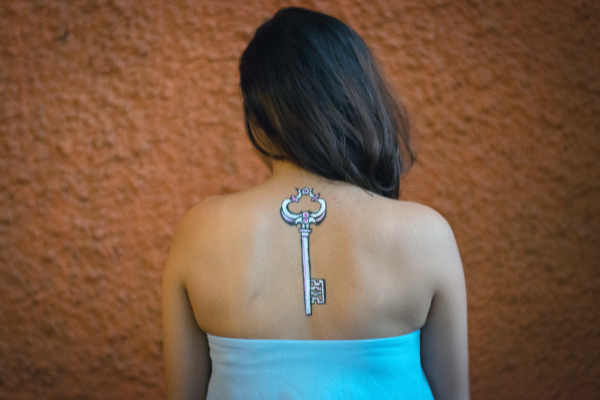 #SplatterSpeak the event opened an artsy space for people to go ahead and talk openly about what they have been going through emotionally. As people opened up, the artists in turn transformed their stories into body art. Thus creating a physical space for mental health issues to be recognized, addressed and even worn with pride on those proverbial sleeves.
"The idea behind body painting was not to beautify or play with colours but to make your body a canvas that displayed your mental and emotional state. It also served as a platform to spread awareness about the fact that sometimes there is more to a person's emotional health than what meets the eye. It was also to help people come out with their mental health issues and accept them for what they are, without any fear or shame. Hopefully we managed to encourage people to wear their mental health issues with pride and without any fear of judgment."
"The Splatter Speak event was more about the experience than it was about meaning. Art is a language that everyone has their own understanding of. A language where you don't hinder or control the perception, where what one perceives remains his/her own. Art speaks in ways that heal, that is what makes art therapeutic to a level so pure, so personal yet so public, that the differences are not only accepted but celebrated." – Avantika Mathur, Artist.
Art is known to have therapeutic benefits but how does body painting help with seeing an issue for what it is? Avantika deconstructs it for us as she shares her experience of painting for a girl with depression – "I painted on a bunch of people at the event but this girl's story stayed with me. She herself was dealing with depression so she started working on a helpline for people dealing with depression; a helpline where people can be heard, where they can talk without the fear of being judged or miss understood."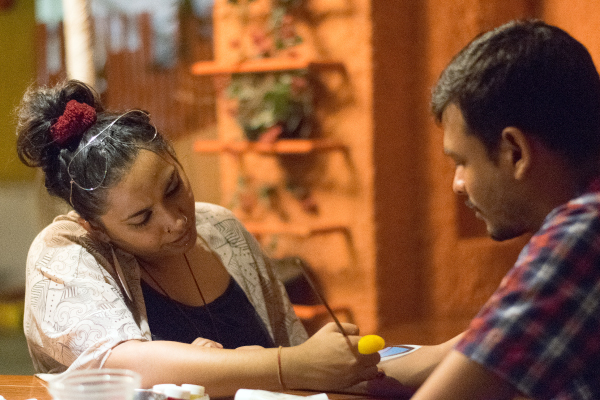 "I painted a key on her as she had found the key to unlock all the chains of depression she was locked into. A key that represented herself, as she wanted to become the key that unlocked the door of depression for many who struggle with similar issues. A key, because there is no door that can't be opened; no human that can't be helped. Since she found her own answers and wanted to help others with the same, this key represented freedom – freedom to break away from the shackles of depression, to find answers and the freedom from whatever caged their minds."
Avantika Mathur concludes as she leaves us yearning to hear more about the other stories she painted.