The Karate game is about to start in ten minutes
Competitors dressed in white getting ready for the fight
Ayush is remembering all the last-minute tricks for the big event
But then, something happens and he stops in his tracks
There is a sudden pang in his chest, like someone punched his gut hard. He felt a sudden gush of air that wanted to escape from his throat. He tried to calm himself, but to no avail. The feeling of uneasiness lingered on till it became unbearable. Suddenly, he felt that the air is knocked out of his lungs as he threw up on the spot.
A blanket of embarrassment covered his aura, but he could not control the urges of his flesh. Another sudden gush, another sudden pang in his chest and another punch on the gut!
"Enough is enough," said Ayush in a subdued yet determined one. His parents came to his recue and they decided to meet a therapist to help them get out of the situation.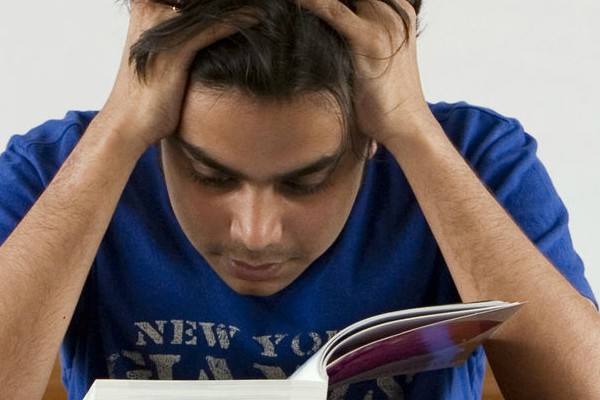 Meet the therapist
It was not long into the conversation with Somya that Ayush described how the uneasy feelings entered his life a couple of months ago, when it was the most active and how it controlled him. He described that he felt scared of feeling those emotions. He also mentioned that these vomits were interfering with his life in achieving goals.
They decided to use a technique called "externalisation." It focuses on the idea that the person is separate from the problem. Using this method of separating these feelings from Ayush's life, they came to the understanding that Ayush is not an anxious person and that the problem does not define him. He thought of an image of a humorous policeman in his underpants who would whistle and wave every time he felt a wave of nausea.
In about two weeks, Ayush received a letter from his therapist that not only uplifted his mood, but also injected a fresh wave of confidence up his sleeve. It said, "Dear Ayush, I enjoy talking to you. Your parents describe you as a bright boy. You get overwhelmed by the nervous feeling but now you have the funny policeman at your service. Also your skills and imagination help you in warding off these unpleasant feelings.
Looking forward to meeting you again.
Good luck with fighting, Somya."
With replenished hope, Ayush started preparations for a chess tournament and exams.
Celebrating small victories
The chess tournament is about to begin in five minutes
Competitors are dressed in white and black ready to fight each other
Ayush braces himself for the attack
In a sudden flash of movement, he blacked out
He opened his eyes to see the warming smile of Somya. Minutes into the conversation, a key revelation was made. Ayush did not vomit before the tournament even though he failed to compete. According to Somya, that was a victory. Digging deeper into Ayush's thought process, he explained that he used the image of the funny policeman to ward off nausea. He remembered the times he had been a winner in the past. He also remembered his mom telling him to focus on overcoming the fear of losing. He realised these skills, which helped him beat nausea and anxiety.
Building on the alternate narrative that focused on his skills to ward off uneasy feelings, Ayush started looking at himself with a renewed sense of self. After 6 sessions over a period of 6 weeks, he saw himself as a brave boy who is capable of winning. He went on to give his exams with the knowledge that the funny policeman is always at his service to eliminate any unpleasant feelings that came in the way of his achieving success.
If you are feeling anxious before giving exams, you click on Ask Us - Depression and Anxiety and read questions & answers with expert advice. Moreover, if you have a query, write at expert@teentalkindia.com.