A question that nags most of the students who have passed their school or will be passing this year is 'What to do after 12th?' While few students might have already decided on what they want to do after 12th, many students still might be confused about where to go ahead further.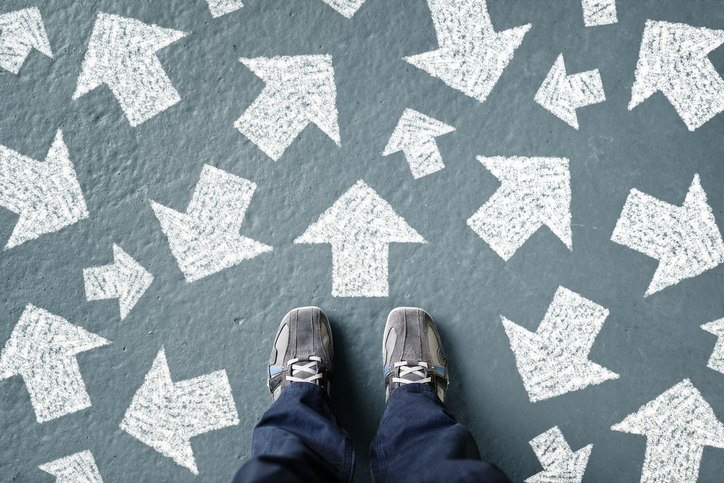 Irrespective of the category in which you fall under, the decision about what to do after Class 12th, is an important one. With a wide variety of courses, streams, colleges and career paths to choose from, it is obvious for students to get confused about what lies ahead. However, it is not as intimidating as some of the students might think.
Why is it important
Selecting the right pathway is crucial as a right choice will lead to a rewarding career and choosing the wrong option will mean that your precious time and energy is wasted and that too in something that doesn't really interest you. Moreover, the decision that you take now will be the one that you will have to live with for the rest of your life. Although there is little scope for changing your career after joining a graduation course, you will still end up wasting the most important and productive years of your life.
Why so difficult
Students these days are faced with a plethora of options all of which look almost equally fruitful and alluring. This has further complicated the decision making process for the students who have just passes 12th standard. They are far more open to experimenting with new fields and are building careers as tea tasters, graphic designers, professional photographers, ethical hackers and many other such fields that were completely unheard of a few years back.
How to choose the right Graduation Course
Here are some of the major points that you should consider while deciding upon the best course:
Your Interests
Having mental clarity about what you want to do in future and how keenly interested you are in a particular field, will be really helpful in deciding your way ahead.
Understanding of the course
Before deciding as to which course to go for, it is crucial to understand what that course entails and what all will be covered in it? To put it simply, you should keenly understand what's there in store for you once you take that course. It involves understanding what all topics and subjects will be covered, what are you going to learn, the kind of teaching pedagogy that would be followed.
Talk to the seniors who are already studying that course, it is the most easiest and convenient way of getting this information. Then you can speak to people who are working in the fields that are similar to your interest. Then, you can also find some relevant information by consulting a career counsellor or from the internet by doing some research.
Future Prospects
Another important factor to consider is the future prospects of the course. Especially, if you are considering going for some new or off-beat courses, it is essential to understand the job and further study prospects that it holds. Its good to go for a course that matches your interests but it is only wise to be cautious of the future prospects that it offers. Ask yourself, 'What are the career opportunities that would be available after the course is done?'
In case you need more career guidance, our experts are always there to help. You can send us an email on expert@teentalkindia.com or directly chat with our experts between 11 am to 8 pm from Monday to Saturday.