Becoming a Chartered Accountant (CA) is a challenging yet rewarding career decision. The track to becoming a Chartered Accountant requires you to obtain a solid education and professional training, and that you pass qualifying examinations.
C. A. Course comprises of 4 Important Levels:
1) Common Proficiency Test (CPT)
2) Integrated Professional Competence Course (IPCC)/IPCE
3) Three years Articleship/ Training under a Practicing C.A
4) C. A. Final
This designation demonstrates that you have mastery in accounting. You will need to have basic understanding of mathematics, logic and statistics along with knowledge of economics, law etc. This will help you clear your CPT in better way.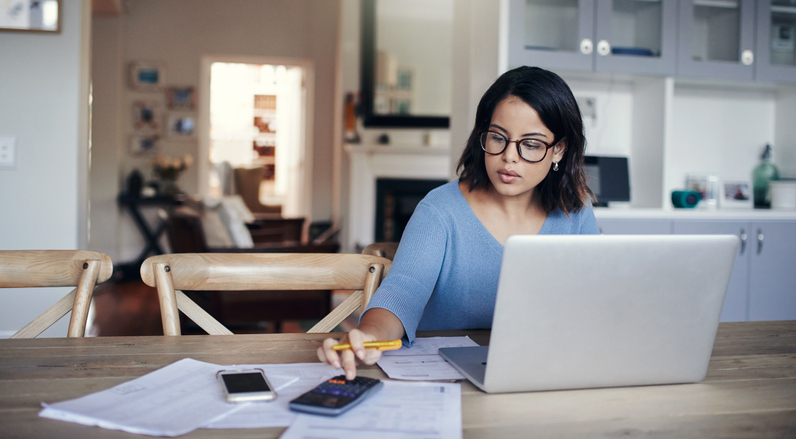 Best way to achieve that will be getting your mathematics logic and understanding clear. Study mathematics, Law and Economics at your plus two (12th) level. Make sure you take out some extra time every day for self study and practicing maths/statistics. Other than the CPT level, you pretty much don't require maths at inter and final, except the basis calculations of percentages, ratios, etc. Also do remember that 12 digit calculator is allowed in CA Foundation Exams (CPT). But you will need sufficient practice on calculators too.
The syllabus for CPT is divided into four subjects:
Paper 1: Principles and Practices of Accounting
Paper 2: Mercantile Law and General English
Part I: Mercantile Law
Part II: General English
Paper 3: Business Mathematics, Logical Reasoning, and Statistics
Part I: Business Mathematics and Logical Reasoning
Part II: Business Statistics
Paper 4: Business Economics & Business and Commercial Knowledge
Part I: Business Economics
Part II: Business and Commercial Knowledge
So if you understand chartered accountancy as a career option and read its syllabus, you would notice that even though you feel, you are not good at maths or physics, it won't be that difficult to pursue CA.
You can refer to The Institute of Chartered Accountants of India (ICAI) website to gather further information and understanding about CA.
https://www.icai.org/new_post.html?post_id=5719&c_id=313