While it is obviously, extremely important to focus on those upcoming exams, score marks and search for ideal career options, here is another way to zero down on your ideal career/profession.
Locating your personality type can help you choose a career for yourself. Confused? Here is how...
Let's start with what, Psychologist Carl Jung had to say about personality types – "There is no such thing as a pure introvert or extrovert. Such a person would be in the lunatic asylum" he said. This states the fact that we can't just categorise our personalities into Introverts and Extraverts. There is more to what determines our personality type.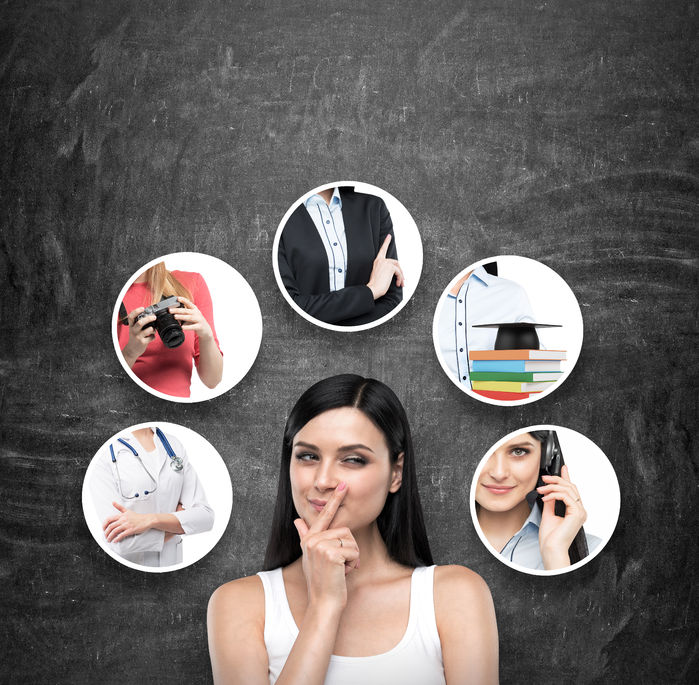 Let's look at Jung's theory of psychological types and find out what career might be apt for you...
Jung's original typology is built on two personality attitudes: Extroversion and Introversion.
Four functions (or modes of orientation): thinking, sensation, intuition, and feeling.
Introverts
If you are an introvert your dominant function is to process inwards. You are less driven by the outer world and more engaged by your inner thoughts, ideas and reflections.
If your inner world is where you go naturally to reflect or think, If you withdraw and separate yourself from the outer world and that is your preferred place to be then you are an introvert.
Extroverts
If you are an extrovert your dominant function is to process outwards. If you first look outside at the objectives, people, environment, and the external world is what drives your ideas and engagements then you are an extrovert.
Everyone's a little bit of an Ambivert
We all have moments when we are energised by people/friends. We all also have moments when we draw energy from solitude. We all also have certain things that we like to process internally and have things that we share externally.
So what personality are you?
There isn't one type of an introvert and there isn't one type of an extrovert either. It all comes down to which mode makes you feel like you are truly in your element. Which of these is your default process? Which zone makes you feel more energetic and keeps you motivated?
According to our in-house Counsellor, Kshitija Sawant, "An individual's predominant introvert, extrovert or ambivert personalities remain more or less stable over time. They are likely to change drastically; if there have been some major life changes in an individual's life, which is usually quite rare."
Career Options for your personality type:
Extroverts can possibility do well in the following industries depending on what traits are dominant in their personality.
Sales
Financial Advisor / Stock Broker
Human Resource
Public Relations
Teachers
Introverts can do well in the following industries depending on what traits are dominant in their personality.
Social Media Managers
Writers
Designers
Web/ Software Developers
Librarian / Accountants
P.S: Apart from your personality type, you obviously should also look at your value system, interests and aptitudes (all of which are also a part of your personality).