Agriculture Management has emerged as a better alternative to career by introducing new technologies in agriculture and expansion of the agro-based industry. Agro products are also increasing in the country's agricultural exports. Know about it ...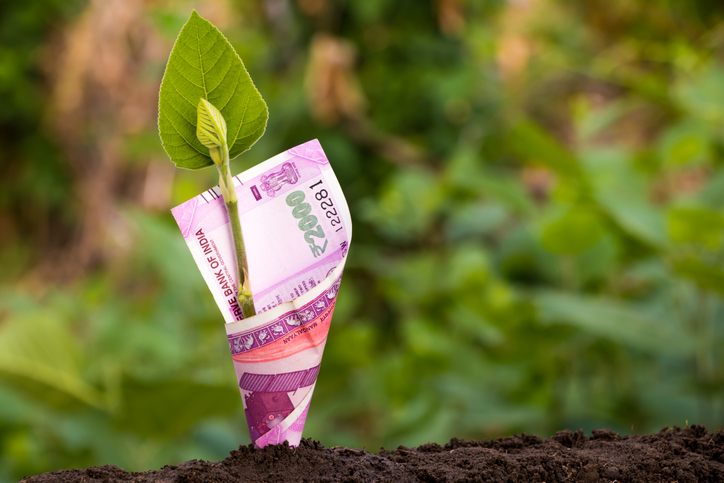 Agriculture is an important contributor to the economy of the country. It has 17.5 percent stake in GDP. It also contributes to the supply of raw materials in various sectors of the country. There have been many fundamental changes in recent years in agriculture. The agriculture sector is also not insulated from new trends of globalization. At present, agriculture is not limited to food production, but it is also playing an important role in the business sector. With increasing production of agricultural-based products, new options for careers are coming out in this area. New employment opportunities have arisen in the field of agriculture.
The companies, who do business transactions with farmers, have entered the field of agriculture. Whether these transactions were done in the form of a product or service. Similarly, farming seeds, pesticides, and distribution, loans for farming, agricultural insurance, preservation and processing of agricultural products are also involved in agribusiness. Simply put, the field of agribusiness has everything from farming to the marketing of agricultural products. In developing countries like India, agribusiness can be divided into four parts - investment, production, processing, and marketing. In India, about 20 to 30 percent of food items and about 30 percent of fruits and vegetables are wasted every year due to flood, insect infection and storage facilities. In this way, the demand for agribusiness management has increased to promote more yield and hence, there are new options for professionals in the management field.
Eligibility
Agriculture Business Management courses are at the postgraduate level. Anyone with a bachelor degree in dairy, food, agriculture engineering or related stream can take admission in this PG Course. To get admission, scores in exams such as CAT, XAT, MAT, CMAT are required. Some institutes also organize their own entrance test. They can also take admission in Ph.D. course for further studies.
Job Prospect
There is a shortage of professionals due to the low number of students doing this course. Students doing agribusiness management courses can work in warehousing, retail, seeds, fertilizers and pesticides companies, banks and insurance sectors. In addition, they can work as management experts, policymakers and education institutions.
Earning
In this area, the salary package can be different according to the institution. In the field of agribusiness management, the fresher can get a package of 15 thousand to 20 thousand rupees per month. After a few years of experience, the annual salary package can be up to Rs 6 lakh per month. Graduate students from big institutions such as IIMs are likely to get more package in the beginning.
Major institutes
- IIM, Lucknow https://www.iiml.ac.in
- IIM, Ahmedabad www.iimahd.ernet.in
- Manage, Hyderabad www.manage.gov.in
- IABM, Bikaner www.iabmbikaner.org